A large painting portraying the Spanish Dancer Galaxy against a sparkling starscape.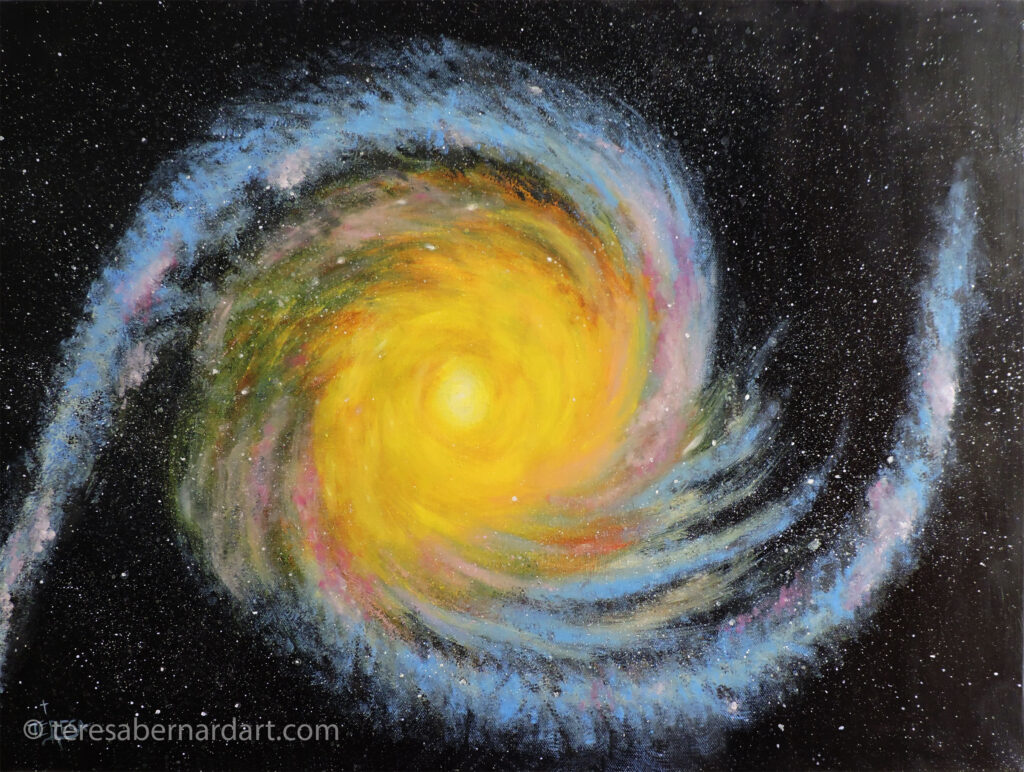 $420
FREE shipping and handling within the U.S.A.
Contact us for international postage and handling.
All transactions are via PayPal, a safe and secure way to make your purchase.
About this Spanish Dancer Galaxy Painting
Title: Galaxy of the Spanish Dancer
Size: 24″ w x 18″ h
Support: Gallery Wrap Stretched Canvas
Shape: Horizontal (landscape)
Description:  A painting of the Spanish Dancer Galaxy set against a glittering sea of stars. The galaxy's dazzling blue and lavender arms swirl into the yellow nucleus at its center. It's a stunning piece of art that will add dimension to any room. The large artwork is signed by oil painting artist Teresa Bernard.
Galaxy of the Spanish Dancer is hand-painted on gallery wrap stretched canvas and does not require a frame before display since the composition extends around the edges of the canvas giving it a contemporary look. However, it will look great should you choose to have it framed.

This painting comes with an official Certificate of Authenticity. More information here.
Artist Comments
This painting depicts the beautiful spiral galaxy NGC 1566, also known as the Spanish Dancer. This lovely solar system is the result of billions of stars, gas, and dust held together by a gravitational pull. Its breathtaking beauty inspired me to paint this extraordinary galaxy within the Dorado constellation.
Read more about this galaxy on NASA's website: Grand Swirls from NASA's Hubble
Have a question?
If you have a question about this painting, please contact us, and we'll be happy to answer any of your questions.
Other Galaxy Paintings of Interest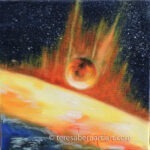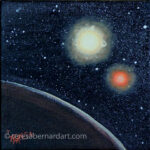 Your Feedback
♦ "Infinitely beautiful" — warrior31992, Deviant Art
Thanks for looking!
Feel free to share this with your friends.
---
UPDATED: 16 July 2022