Our company policies are:
Secure Online Shopping
You can shop online with confidence at Teresa Bernard Oil Paintings. All transactions are handled via PayPal. This will provide customers with a safe and secure way to purchase their paintings online. Customers are protected 100% against any unauthorized payments from their accounts.
Purchase Information
For your convenience, paintings on this site can only be purchased online using PayPal. Using PayPal offers a secure method of completing your purchase, and it will expedite the shipment of your oil painting.
All paintings on this website are for sale (except where indicated). If you wish to make a purchase, click the "Buy Now" button. Doing so will take you directly to PayPal (a secure website), where you can complete your purchase. If there is no button, please contact us for the price of the painting.
Shipping Information
All paintings are shipped within 3-5 business days via USPS.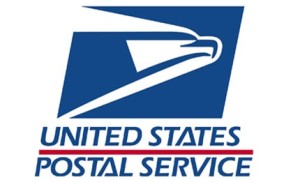 The cost of shipping is calculated by the SIZE and weight of the painting. Although it may seem your painting doesn't weigh that much, often, it's the size that makes the postage more than you think it should be. This is something determined by the USPS.
Please be informed that the special handling required to ensure your painting arrives at your destination undamaged is $25-$50 shipping and handling charge per painting. This covers the cost of shipping within the US, special packaging required, and insurance. For international shipping and handling, contact us for a quote.
Shipping Insurance
Part of the shipping and handling cost includes insuring your painting against loss or damage during shipment. All paintings ship out are required to have this insurance. Your painting is one-of-a-kind and cannot easily be replaced should it become damaged or lost during shipment. This insurance protects you and us against any financial loss due to damage in transit.
Order Tracking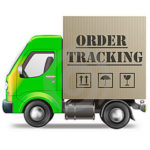 Once your painting is shipped, we will email you the tracking information to track the whereabouts of your purchase. If you do not receive an email with your tracking info, check your junk email box first and then contact us if you still did not receive it.
• Once you receive your order tracking number, click for USPS Order Tracking.
• On rare occasions, we will ship via UPS. Click to track your UPS shipment.
Return Policy
All sales are final unless lost or damaged during shipment. You are required to inspect your painting upon arrival for any damage that may have occurred during transit and report back to us immediately to submit a claim.
Sales Tax
Sales tax is charged at the rate of 8.25% for all Texas residents.
Privacy Policy
We take precautions to protect your information. When you submit sensitive information via the website, your information is protected both online and offline. Your information is never given away, sold, or traded to anyone.
Have a question?
If you have a question about our company policies, please contact us, and we'll be happy to answer your questions.
Thanks for reading this!
Feel free to share this with your friends.
---
UPDATED: 05 February 2022