A young girl in a red dress sits beside a pond filled with koi in this delightful canvas art. She pokes her hand into the water and playfully teases the fish.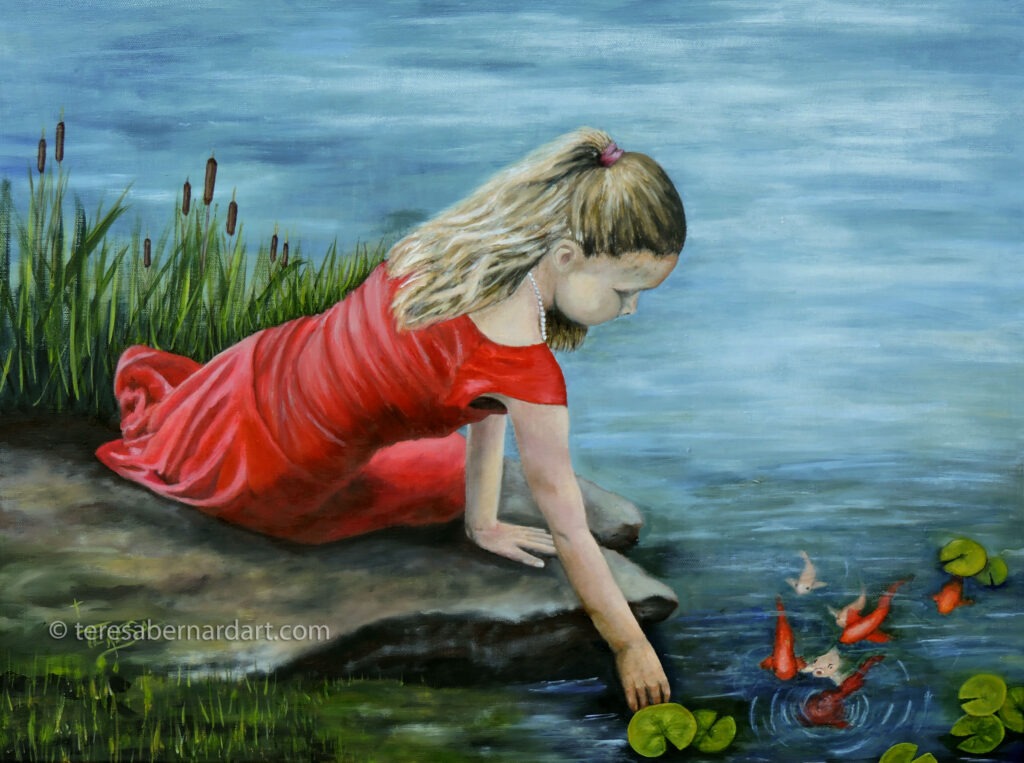 $420
FREE shipping and handling within the U.S.A.
Contact us for international postage and handling.
All transactions are via PayPal, a safe and secure way to make your purchase.
About Girl in The Red Dress Canvas Art
Title: Girl in the Red Dress
Size: 24″ w x 18″ h
Support: Gallery Wrap Stretched Canvas
Shape: Horizontal (landscape)
Description: A painting of a young girl wearing a red dress. She is sitting by a pond and reaching into the water to play with a school of koi. Cattails are growing behind her, and lily pads are floating in the water in the foreground. Girl in The Red Dress is signed by artist Teresa Bernard.
This large painting does not need to be framed in order to be displayed. It's hand-painted on gallery wrap stretched canvas, so the composition extends all the way around the canvas's edges. If you want to have it framed, it will look great!

This painting comes with an official Certificate of Authenticity. More information here.
Artist Comments
This painting of a young girl in a red dress was fun because I used a model of someone I knew, sort of. She is the granddaughter of a friend I attended high school with. My friend permitted me to use the photo she had taken of her granddaughter as a reference for this painting.
For the most part, the painting appears just as it does in the reference photo except for the lily pads,  koi fish, and cattails. I added those elements to make the composition more interesting and to help further develop the story this painting portrays.
Have a question?
If you have a question about this painting, please contact us, and we'll be happy to answer any of your questions.
Other People Paintings of Interest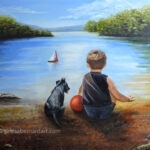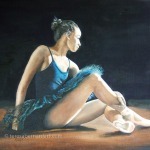 Thanks for looking!
Feel free to share this with your friends.
---
UPDATED: 09 July 2022