A teenage girl with a surfboard has gone surfing in this painting. This artwork is perfect for anyone who loves the beach.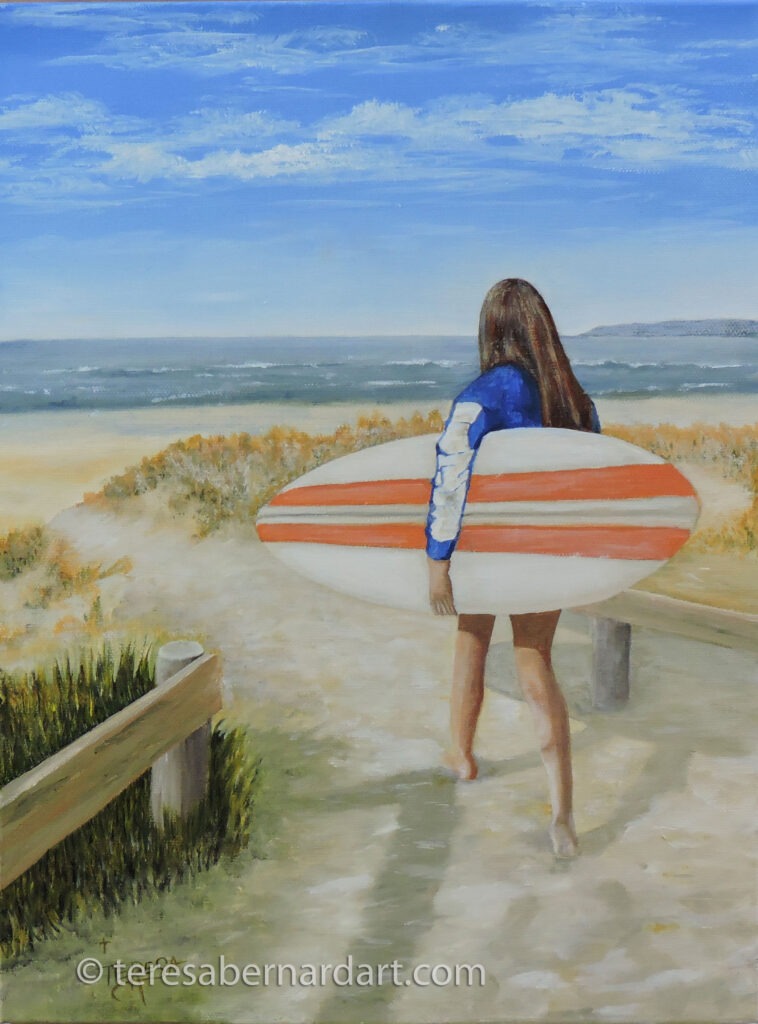 $280
FREE shipping and handling within the U.S.A.
Contact us for international postage and handling.
All transactions are via PayPal, a safe and secure way to make your purchase.
About this Painting of a Girl Gone Surfing
Title: Gone Surfing
Size: 12″ w x 16″ h
Support: Gallery Wrap Stretched Canvas
Shape: Vertical (portrait)
Description:  A surfer girl in a blue jacket carries her white and orange striped surfboard as she walks a beaten path to the beach. The waves crashing on the shoreline in the distance beckons her to come. The painting is signed by fine artist Teresa Bernard.
Gone Surfing is hand-painted on gallery wrap stretched canvas. Because the artwork composition extends around the edges of the canvas, no frame is required to display it. However, if you choose to have it framed, it will look fantastic.

This painting comes with an official Certificate of Authenticity. More information here.
Artist Comments
When I was a young girl growing up in Texas, my family did not live anywhere near the coast. I'd watch reruns of TV shows and movies starring Frankie Avalon, Annette Funicello, and other teen idols who surfed the waves; and I would daydream about how much fun it would be to do that myself. If we had lived near the beach, the teenage girl depicted in this painting would be me. Those days are gone now and I never did learn how to surf, but if I had…
Have a question?
If you have a question about this painting, please contact us, and we'll be happy to answer any of your questions.
Other People Paintings of Interest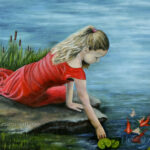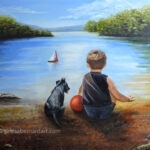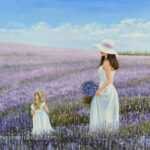 Thanks for looking!
Feel free to share this with your friends.
---
UPDATED: 27 September 2022