A landscape painting of a covered wagon in the American West. This painting depicts life on the open range.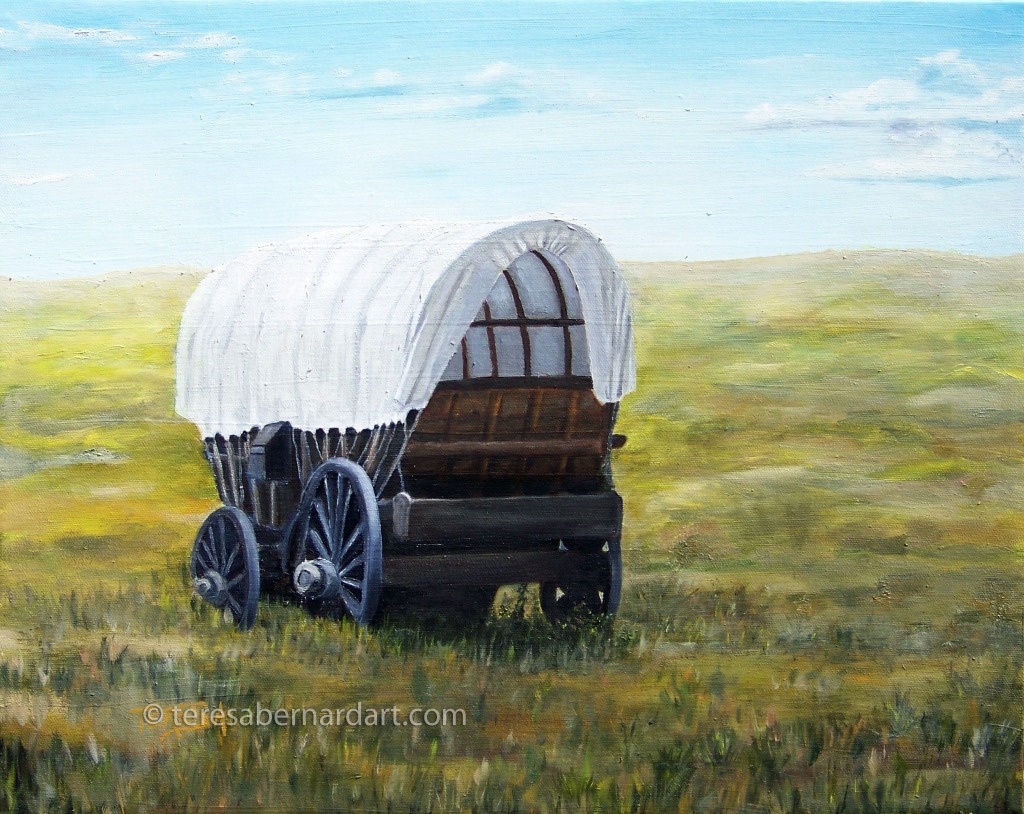 $360
FREE shipping and handling within the U.S.A.
Contact us for international postage and handling.
All transactions are via PayPal, a safe and secure way to make your purchase.
About this Covered Wagon Painting
Title: Covered Wagon on The Prairie
Size:  20″ w x 16″ h
Support: Traditional-style Stretched Canvas
Shape: Horizontal (landscape)
Description: A Western landscape painting with a covered wagon on the prairie depicts life out on the open range. The details shown in the covered wagon are impressive and can be appreciated from a distance. The wagon waits alone as a lush green prairie rises in the background to meet a sky filled with overhanging puffy clouds. The painting is signed by Texas artist Teresa Bernard.
Covered Wagon on the Prairie is a Western painting hand-painted on a traditional-style stretched canvas with the sides left raw or unpainted. It will need to be mounted in a frame before it is put on display. Adding a frame will give the painting a finished look.

This painting comes with an official Certificate of Authenticity. More information here.
Artist Comments
I love country living! Years ago a small caravan of covered wagons and horses with riders would make their yearly trek past our small ranch from a nearby township. Our own horses would race to the fence line to watch as others of their kind passed by and our dogs would bark to alert us to the passing caravan. Unfortunately today, it no longer makes this journey. This "wagon train" was the inspiration behind this covered wagon painting.
Covered wagons and pioneers are some of the first things that come to mind when I think of the Old West. I love that sense of adventure and pioneering spirit that drove early settlers to pack up their family, mount a covered wagon, and move across the Great Plains to settle out West. They are indeed an icon of the American Old West.
Have a question?
If you have a question about this painting, please contact us, and we'll be happy to answer any of your questions.
Other Modes of Transportation Paintings of Interest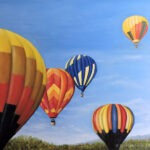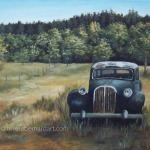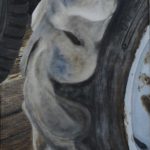 Your Feedback
♦ "I love to take painting classes. I can only do what the artist tells us to do. You have a wonderful talent." — Brenda Fricks, TAKE ME HOME COUNTRY ROAD, MeWe
♦ "Good morning, Teresa. Your artistic talent is quite obvious." — Don L Turner, The Good Morning Brigade, Gab
♦ "I love this painting, it reminds me of my working days out west. Wonderful work, thanks for sharing." — Mike Wood, ART: REALISM AND HYPERREALISM STYLES (only), MeWe
Thanks for looking!
Feel free to share this with your friends.
---