Teresa Bernard, Fine Artist of Oil Paintings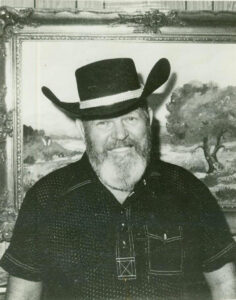 Teresa Bernard is a native Texan, born and raised in west Texas. She began painting at an early age under the instruction of her father, Royce G. Phillips, a professional artist. Her dad, now deceased, painted oil paintings and taught art classes in their hometown and the surrounding communities. He taught Teresa the love of fine art by teaching her how to draw and paint. There aren't many artists who come from a succession of artists in their family, and Teresa is among those with this particular distinction. After graduating high school, Teresa headed off to California, where she continued her studies of the fine arts and also learn graphic design.
Teresa's professional career spans over three decades of working as a graphic artist and web designer. Now that she has retired, she devotes most of her time to painting and promoting her artwork.
Teresa loves many art styles, but realism is her favorite. She enjoys painting landscapes, seascapes, still life, florals, space art, wildlife, and portraits. Teresa doesn't specialize in one particular genre because she loves the challenge of painting whatever inspires her at the time. Through the years, she has created a name for herself as an accomplished painter. Her paintings have won various awards in juried art shows and, thanks to the Internet, have sold all across the U.S. and around the world.
In her life, Teresa has lived many places, and each location has influenced her work. For instance, while living on the west coast, Teresa painted many coastal scenes and marine life. On the east coast, she loved painting lighthouses. Now that she is back in her home state, she paints life as it is there.
Teresa lives with her husband Robert, a retired US Navy Chief, on their horse ranch in a small east Texas community near Tyler.
Additional Reading
Have a question?
If you have a question about fine artist Teresa Bernard, please contact us, and we'll be happy to answer any of your questions.
Thanks for reading this!
Feel free to share this with your friends.
---