A painting of a faraway galaxy. This piece of space art depicts a distant planet with two suns. The vastness of outer space fills the background.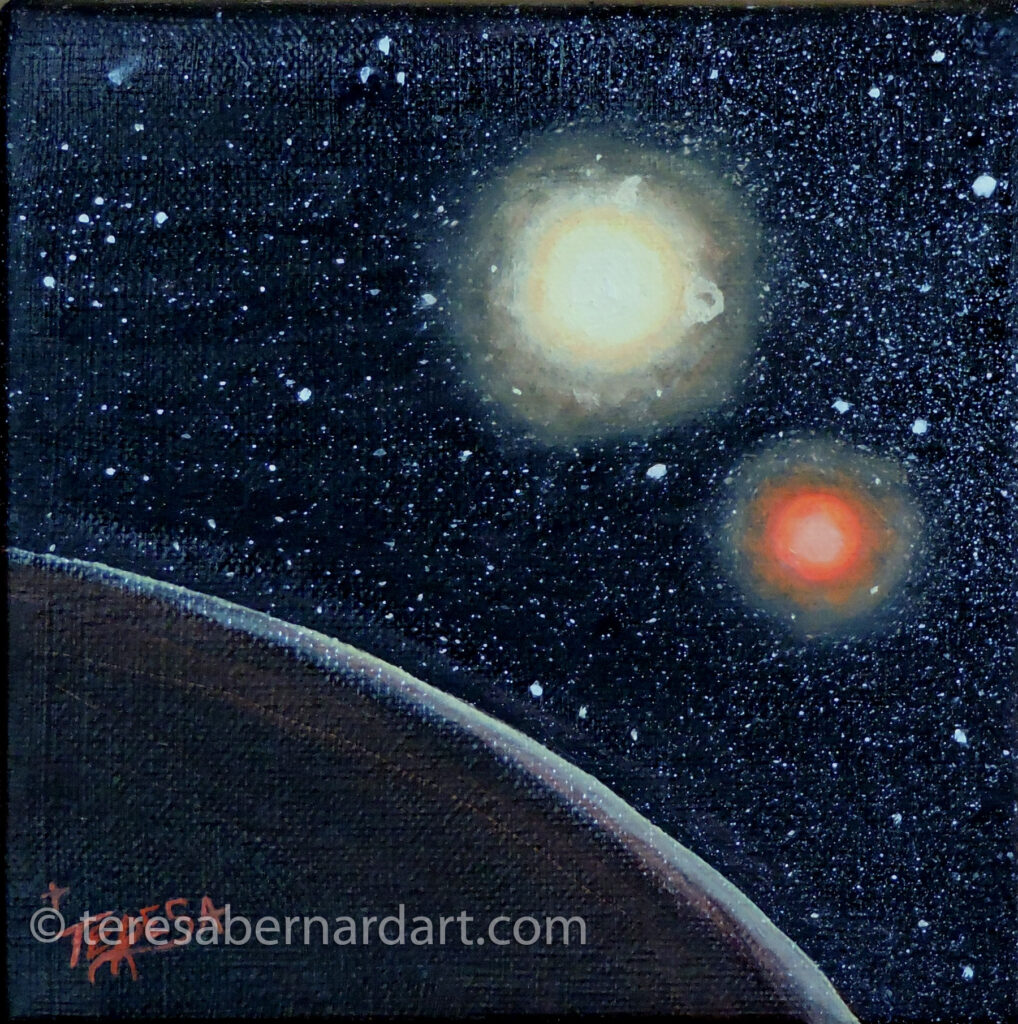 $120
FREE shipping and handling within the U.S.A.
Contact us for international postage and handling.
All transactions are via PayPal, a safe and secure way to make your purchase.
Details & Description
Title: In a Faraway Galaxy
Size: 6″ w x 6″ h
Canvas Type: Gallery Wrap Stretched Canvas
Signed: On the front 
COA: Signed Certificate of Authenticity
An original painting depicting a faraway galaxy. This space art features a planet with two suns: a larger yellow sun and a smaller red sun. The vastness of outer space beyond makes up the background in this painting. In the foreground, the planet is mostly in silhouette and outlined in the rays of the two suns. Space artist Teresa Bernard signs her work in the lower left corner.
This painting's small size makes it perfect for small rooms or areas where space is constrained. In a Faraway Galaxy measures 6×6-inches and is hand-painted on gallery wrap stretched canvas. It won't need a frame because the painting's composition wraps around the sides of the canvas giving it a modern semblance. Framed or unframed, this painting will look great in your home or office, or any place it is put on view.
©️ teresabernardart.com is a copyright watermark and is used exclusively online. It is not on the physical canvas artwork.
Artist Comments
This faraway galaxy painting is one of several small space artworks I've done. As a huge fan of the space program, I'm often looking at images of distant star systems, nebulae, constellations, planets, and moons, and considering how I might compose a painting from them. Some of my space paintings are based on NASA photos, such as "First Man on the Moon," while others are entirely based on my imagination.
Have a question?
If you have a question about this painting, please contact us, and we'll be happy to answer any of your questions.
You May Also Like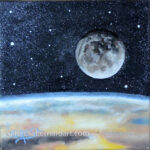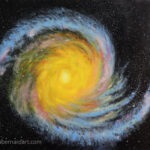 Your Feedback
"Absolutely gorgeous! I especially love this one because it looks a lot like a painting I did a while back, I'll have to take a picture of it and post it here to show you!" — @ARTpatriotmusic, Gab
Thanks for looking!
Feel free to share this with your friends.
---
UPDATED: 29 November 2023