Quality marine oil paintings for sale on stretched canvas or canvas panels ranging in size from small to large. Teresa Bernard is a fine artist, who hand-paints and signs all of her marine paintings.
Boats
Click on the thumbnail for a larger image and purchase information.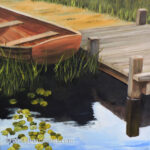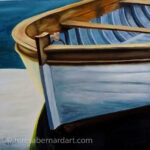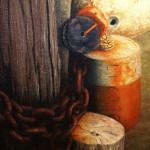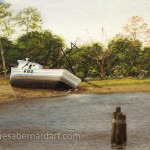 Lighthouses
Click on the thumbnail for a larger image and purchase information.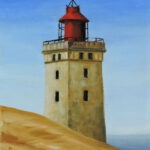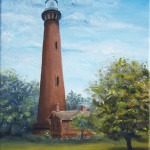 Waterfront
Click on the thumbnail for a larger image and purchase information.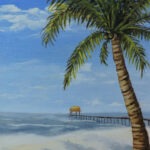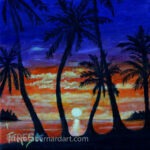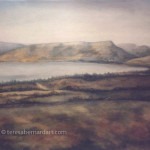 Artist Comments
Marine Life is a broad topic. This is the section where I post paintings that have anything to do with large bodies of water. Paintings of lighthouses, boats, ocean-going vessels, lakes, rivers, and the beach, among others, can be found here. It's not restricted to sea creatures, seascapes, or ocean waves. It is for any piece of art with a marine or nautical theme.
Paintings with marine or nautical themes are soothing, making them ideal for a beach house, bedroom, living room, or pretty much anywhere you want to unwind. They'd also make great gifts for someone who loves the water.
Art Commissions
If you're not finding the marine or seascape painting you're looking for, contact us. Teresa takes on commissions and would love to create something special for you. For more information, see "How to Commission a Painting."
To Purchase A Painting
All marine life paintings for sale are hand-painted and signed by fine artist Teresa Bernard. If you would like to purchase one of the paintings above, click on the thumbnail image to navigate to the painting's more information page. By purchasing your painting from this site, you are buying directly from Teresa Bernard.
All transactions are via PayPal. This provides customers with a safe and secure way to purchase their paintings online.
For more information, see policies.
Authenticity Certified
All marine paintings from this website come with an official Certificate of Authenticity. This certificate serves as proof that the artwork you purchased is a genuine Teresa Bernard Oil Painting.
Have a question?
If you have a question about any of these marine and seascape paintings, please contact us, and we'll be happy to answer your questions.
Thanks for looking!
Feel free to share this with your friends.
---
UPDATED: 05 March 2023