A painting of the full moon in a close orbit above the Earth. This is the view from the International Space Station.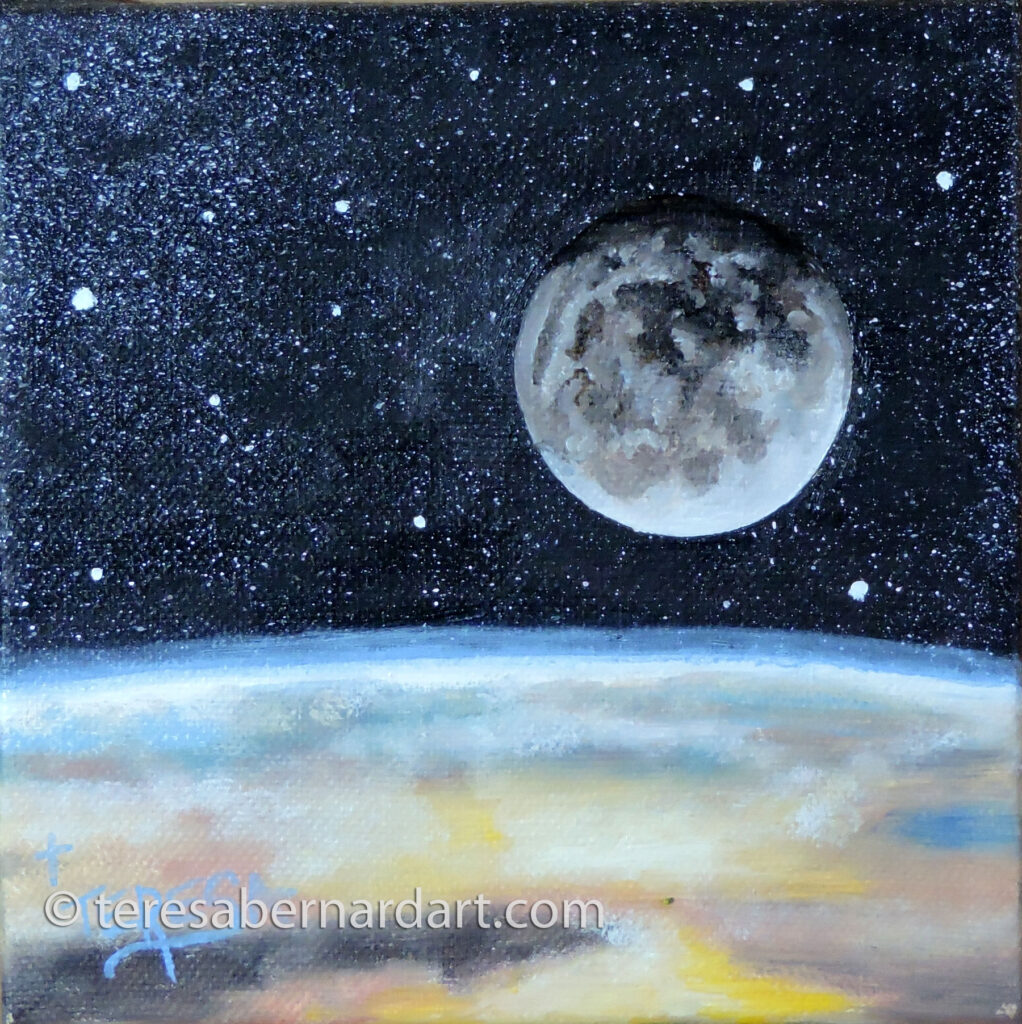 $120
FREE shipping and handling within the U.S.A.
Contact us for international postage and handling.
All transactions are via PayPal, a safe and secure way to make your purchase.
About this Moon and Earth Painting
Title: A View of the Full Moon and Earth
Size: 6″ w x 6″ h
Support: Gallery Wrap Stretched Canvas
Shape: Square
Description: A painting depicting the view of the full moon and Earth as seen from the International Space Station (ISS). The moon is seen in a very close orbit above the Earth which makes up the foreground. The vastness of space and a myriad of stars are in the background. The painting is signed by fine artist Teresa Bernard.
This is a small painting measuring 6×6 inches. Its compact size makes it perfect for small or limited spaces. It is hand-painted on gallery wrap stretched canvas and won't need a frame because the painting's image extends around the edges of the canvas support giving it a contemporary look. Whether you choose to have it framed or leave it unframed, it will look great in your home or office, or any place it is displayed.
Copyright watermarks are prominently visible on all online artwork images. This watermark is to prevent unauthorized use of the painting's image. It is not depicted in any of the original canvas paintings.

This painting comes with an official Certificate of Authenticity. More information here.
Artist Comments
The view of the full moon and Earth in this painting is from the International Space Station (ISS). I composed it using a NASA photo as a reference. It was taken by an astronaut looking out the ISS's window toward the moon.
The painting and photo I used make it appear as if the Moon is in close orbit, hovering directly over the Earth, but this is not the case. The Moon is approximately 238,855 miles away, and the ISS is approximately 250 miles above the Earth.
The full moon is pictured from the International Space Station | NASA
Have a question?
If you have a question about this painting, please contact us, and we'll be happy to answer any of your questions.
Other Moon Paintings of Interest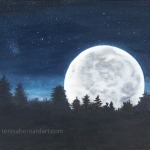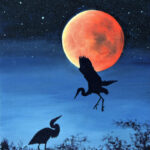 Your Feedback
♦ "Stunning. You are uber-talented!" — David Bross, Science, Space & Technology News , Gab
♦ "I am a member of the Planetary Society, and though I cannot speak on their behalf… I highly appreciate and approve of your paintings." — Walleye696969, Science, Space & Technology News , Gab
Thanks for looking!
Feel free to share this with your friends.
---
UPDATED: 18 July 2022