Gallery-quality oil paintings of people in natural settings for sale. Teresa Bernard's paintings are all hand-painted and signed by her.
Click on the thumbnail for a larger image and purchase information.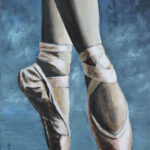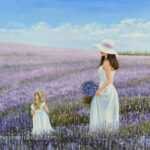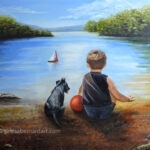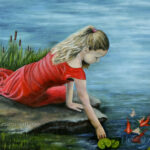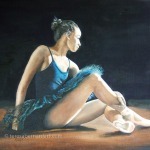 Artist Comments
I have done a few portraits in my art career, but I do not consider myself a portrait artist. Instead, I like to paint people doing something or observing their surroundings in natural settings. These types of paintings tell a story.
The faces in my people paintings are all turned away from the viewer because they are not meant to be portraits of a recognizable person. They are whomever the viewer wants them to be.
Art Commissions
Teresa also works on commission and has painted for fellow art collectors and enthusiasts all over the world. If you have a specific painting in mind that you'd like her to paint for you, click here for more information on "How to Commission a Painting."
To Purchase A Painting
All oil paintings for sale are hand-painted and signed by fine artist Teresa Bernard. If you would like to purchase one of the paintings above, click on the thumbnail image to navigate to the painting's more information page. By purchasing your painting from this site, you are buying directly from Teresa Bernard.
All transactions are via PayPal. This provides customers with a safe and secure way to purchase their paintings online.
For more information, see policies.
Authenticity Certified
All paintings with people from this website come with an official Certificate of Authenticity. This certificate serves as proof that the artwork you purchased is a genuine Teresa Bernard Oil Painting.
Have a question?
If you have a question about any of these people and portrait paintings, please contact us, and we'll be happy to answer your questions.
Your Feedback
♦ "It's nice to see real art." — @BruceLeroysGhost, Gab
Thanks for looking!
Feel free to share this with your friends.
---