Fine art oil paintings of still life compositions for sale. These high-quality paintings are created on stretched canvas or canvas panels and come in a range of sizes from small to large. Teresa Bernard is a fine artist who hand-paints and signs every still life painting she creates.
Click on the thumbnail for a larger image and purchase information.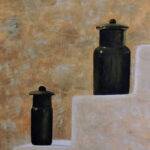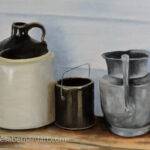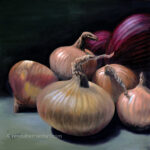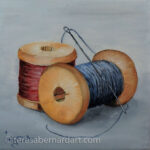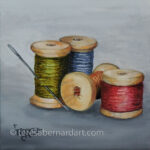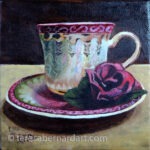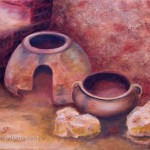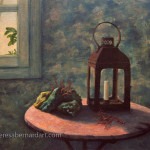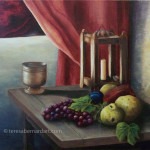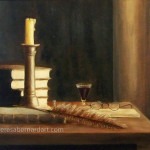 Artist Comments
"Still Life" is an art term that refers to a specific type of painting. Its subject matter is typically composed of inanimate or "still" objects that are either organic such as food or flowers, or man-made like books, candles, bottles, etc. Furthermore, the composition is usually created to serve the artist's purpose.
The allure of still life paintings is that they can provide us with a new perspective on everyday objects. Some artists, such as Salvador Dali and Jackson Pollock, take a surreal or abstract approach to their paintings. I'm a realist artist who prefers to paint my work as it really appears.
Art Commissions
Teresa also paints on commission for art collectors and enthusiasts from the United States and internationally. Please see "How to Commission a Painting" for more information if you have a specific still life painting in mind that you'd like her to paint for you.
To Purchase A Painting
All still life paintings for sale are hand-painted and signed by fine artist Teresa Bernard. If you would like to purchase one of the paintings above, click on the thumbnail image to navigate to the painting's more information page. By purchasing your painting from this site, you are buying directly from Teresa Bernard.
All transactions are via PayPal. This provides customers with a safe and secure way to purchase their paintings online.
For more information, see policies.
Authenticity Certified
All still life paintings from this website come with an official Certificate of Authenticity. This certificate serves as proof that the artwork you purchased is a genuine Teresa Bernard Oil Painting.
Have a question?
If you have a question about any of these still life oil paintings, please contact us, and we'll be happy to answer your questions.
Your Feedback
♦ "Your still life is my favorite of all of your paintings. They look so beautiful." — @annetteflowers, Gab
Thanks for looking!
Feel free to share this with your friends.
---
UPDATED: 30 April 2023