Fine art oil paintings of various flower varieties for sale. These floral paintings are created on stretched canvas or canvas panels ranging in size from small to large. All of Teresa Bernard's paintings are hand-painted and signed by the artist.
Click on the thumbnail for a larger image and purchase information.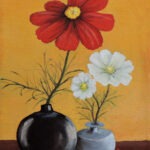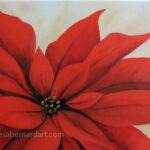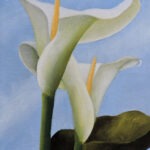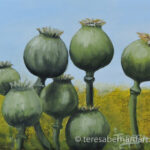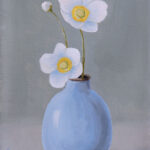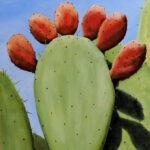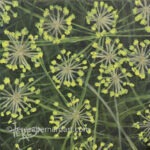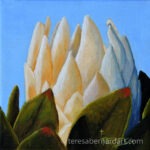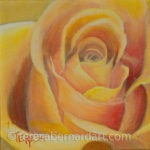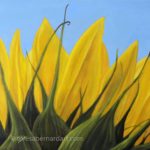 Artist Comments
Many of my flower paintings are close-ups of the blooms. This zoomed-in perspective creates the illusion of magnifying the blossom and is an excellent way to emphasize the uniqueness of each flower in God's creation.
I make every effort to make each painting colorful and realistic. Any of these flower paintings would look great on any wall in your home or office, especially in a living room or bedroom.
Art Commissions
If you can't find the flower painting you're looking for here, contact us. Teresa accepts commissions and would be delighted to work on something special for you. See "How to Commission a Painting" for more information.
To Purchase a Painting
All flower oil paintings for sale are hand-painted and signed by fine artist Teresa Bernard. If you would like to purchase one of the paintings above, click on the thumbnail image to navigate to the painting's more information page. By purchasing your work of art from this site, you are buying directly from Teresa Bernard.
All transactions are via PayPal. This provides customers with a safe and secure way to purchase their paintings online.
For more information, see policies.
Authenticity Certified
All flower paintings from this website come with an official Certificate of Authenticity. This certificate serves as proof that the artwork you purchased is a genuine Teresa Bernard Oil Painting.
Have a question?
If you have a question about any of these flower paintings, please contact us, and we'll be happy to answer your questions.
Thanks for looking!
Feel free to share this with your friends.
---