The art career and biography of fine artist Teresa Bernard, a realism painter of oil paintings.
A Lifetime in Art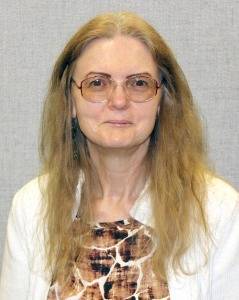 Texas-born artist Teresa Bernard began painting in her pre-teens under the instruction of her father, Royce G. Phillips. Her dad, a professional artist himself, introduced Teresa to the world of fine art and oil painting.
Royce Phillips was an oil painter who also taught art classes in their nearby hometown and the surrounding communities of Ballinger, Bronte, Edith, Robert Lee, and Winters, Texas. He taught Teresa the love of art by teaching her how to paint. In addition, he taught her the fundamentals of art, composition, and how to work in a variety of mediums, specifically oil paint, pencil sketches, and charcoal drawings. There aren't many artists who come from a succession of artists in their family, and Teresa is among those with this particular distinction. Sadly her father passed away in 1976 during her senior year of high school. So that she could continue her studies in the fine arts, Teresa left home after graduation to attend college.
Formal Art Education
After graduating high school, Teresa attended college in Pasadena, California, where she continued her studies in the fine arts. There she studied art history and the "Old Masters," color theory, acrylic, and oil painting, drawing in several mediums, 2-D and 3-D design, perspective, and art composition. While attending college there, Teresa also studied commercial art, graphic design, production art, typography, photography, and other design-related subjects, in addition to her fine art classes. This was when Teresa decided to pursue a career in graphic art, creating artwork for the print media.
Years later, Teresa acquired web design skills by taking some online college courses in HTML, JavaScript, and DHTML. Since then, ongoing independent studies have allowed her to gain skills in working with ASP, cascading style sheets, shopping carts, WordPress, internet, and social media marketing, as well as search engine optimization.
Graphic & Web Design Education
Pasadena Community College, Pasadena CA
Platt College, Eagle Rock CA
Oregon Polytechnic Institute, Portland OR
University of Illinois, Online
Tyler Junior College School of Continuing Studies, Tyler TX
Fine Art Instruction
Royce Glen Phillips, Private Instructor, Bronte, and Robert Lee TX
Pasadena Community College, Pasadena CA
Peninsula Fine Arts Center, Newport News VA
Charles H. Taylor Arts Center, Hampton VA
Professional Design Positions
Teresa's commercial art career spans over three decades. During that time, she has held positions as:
Desktop publisher and advertising designer for a trade publication and five community newspapers
Graphic designer for several print shops
Graphic designer in the marketing department of a prestigious hospital
Art director of an international magazine
Website designer/developer and search engine optimization (SEO) specialist for several Internet development companies
Webmaster for an online retail store and eBay store
Advertising design assistant for a major retail grocery chain
Graphic artist for a specialty printing and silk screening company
Oil Painting, Her True Passion
Although her professional career has kept Teresa very busy through the years, she still loves oil painting in her spare time. She exhibits her paintings online, at art shows and fairs, and sells them wherever she can. Teresa has made a name for herself as a fine artist, and, thanks to the Internet, she has sold her paintings worldwide. Her dream is to eventually retire from commercial art and make her true passion, oil painting, her career.
UPDATE:  Teresa is now retired from commercial art and lives on a small horse ranch in East Texas with her husband, Robert. Although she may be retired from the workforce, she has not retired from her art. Teresa devotes a lot of her time to her oil paintings and paints almost every day. She shares her newly completed paintings on social media and her website.
Additional Reading
Have a question?
If you have a question about this painting, please contact us, and we'll be happy to answer any of your questions.
Thanks for reading this!
Feel free to share this with your friends.
---