A dilapidated farmhouse exudes rustic charm in this painting depicting a bygone vintage era.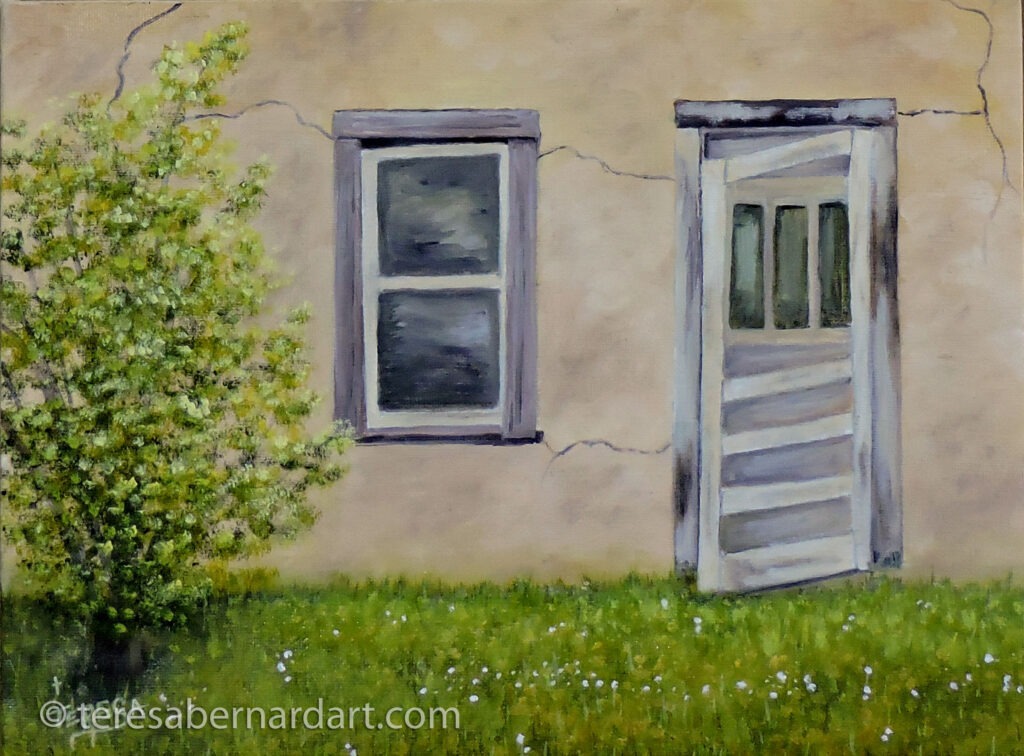 $180
FREE shipping and handling within the U.S.A.
Contact us for international postage and handling.
All transactions are via PayPal, a safe and secure way to make your purchase.
About this Farmhouse Painting
Title: Raggedy Ol' Farmhouse
Size: 12″ w x 9″ h
Support: Canvas Panel Board
Shape: Horizontal (landscape)
Description: A landscape painting featuring the side view of a rundown farmhouse captures the charm of years gone by. Its stucco has cracks running through it. And there is a worn-out screen door and window. The yard and bush are overgrown adding to the feel of the neglected appearance of this Raggedy ol' Farmhouse. This artwork is signed by oil painting artist Teresa Bernard.
This rustic farmhouse painting is hand-painted on a quality canvas panel board. It will need to be framed before it is can be displayed.

This painting comes with an official Certificate of Authenticity. More information here.
Artist Comments
This painting captures the simplicity and warmth of country life in a bygone era. The farmhouse is old, neglected, and worn, but the overgrown lawn with a few white wildflowers shows that there is still life here.
Everyone has their own idea of what is beautiful. For some, it's something that's clean and polished. For others, it's something that's rough and raw. This artwork is for those who love the beauty of something that's worn and well-loved. This farmhouse painting will give your home a rustic feel.
Have a question?
If you have a question about this farmhouse painting, please contact us, and we'll be happy to answer any of your questions.
Other Landscape Paintings of Interest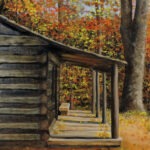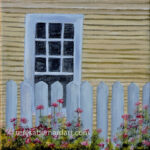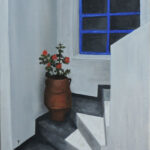 Your Feedback
♦ "Nice! It looks like my place here did when I bought it last year." — Lynn Wilson, ARTIST BLOCK, Gab
Thanks for looking!
Feel free to share this with your friends.
---
UPDATED: 22 July 2022