This painting gives the impression that you could walk right up those steps.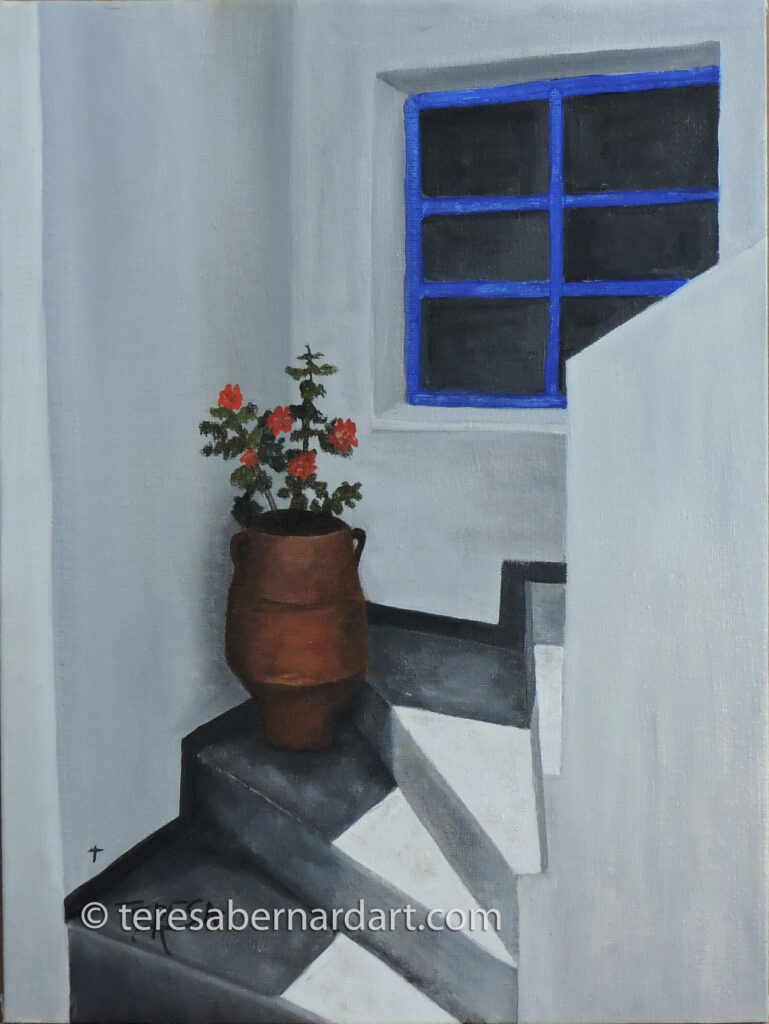 $180
FREE shipping and handling within the U.S.A.
Contact us for international postage and handling.
All transactions are via PayPal, a safe and secure way to make your purchase.
About Up The Steps Painting
Title: Up the Steps, a Study of Movement
Size: 9″ w x 12″ h
Support: Canvas Panel Board
Shape: Vertical (portrait)
Description:  A painting of steps with a potted plant leading up to an unseen destination.  The steps and walls of the structure are made of stucco and painted white. The terracotta pot and plant are cast in shadow, with a blue-framed window above. This painting is signed by fine artist Teresa Bernard.
Up The Steps is hand-painted on a 9×12 inch canvas panel board, it will need to be framed before it can be displayed.

This painting comes with an official Certificate of Authenticity. More information here.
Artist Comments:
Up the Steps is a painting I composed from a reference photograph. This painting conveys a sense of movement as if you could walk right up those steps. And it was this aspect of the photograph that attracted me the most. I did, however, make changes to the composition to improve it.
I'm part of a social media group of artists and photographers who like to share photos of places, objects, animals, and people they've photographed. They allow their fellow members to paint from their reference photos. Read more about reference photos here: Reference Photos for Artists
For more information on the subject of movement and how it is used in art, see the art lesson: Principles of Good Design: Movement.
Have a question?
If you have a question about this painting, please contact us, and we'll be happy to answer any of your questions.
Other Landscape Paintings of Interest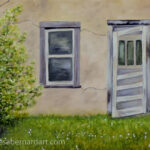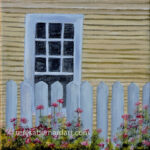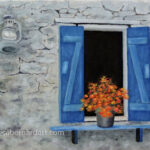 Thanks for looking!
Feel free to share this with your friends.
---
UPDATED: 20 March 2023