A canvas painting of a lovely forest of trees at dusk. Beautiful sunset art for your home or office that will complement any decor.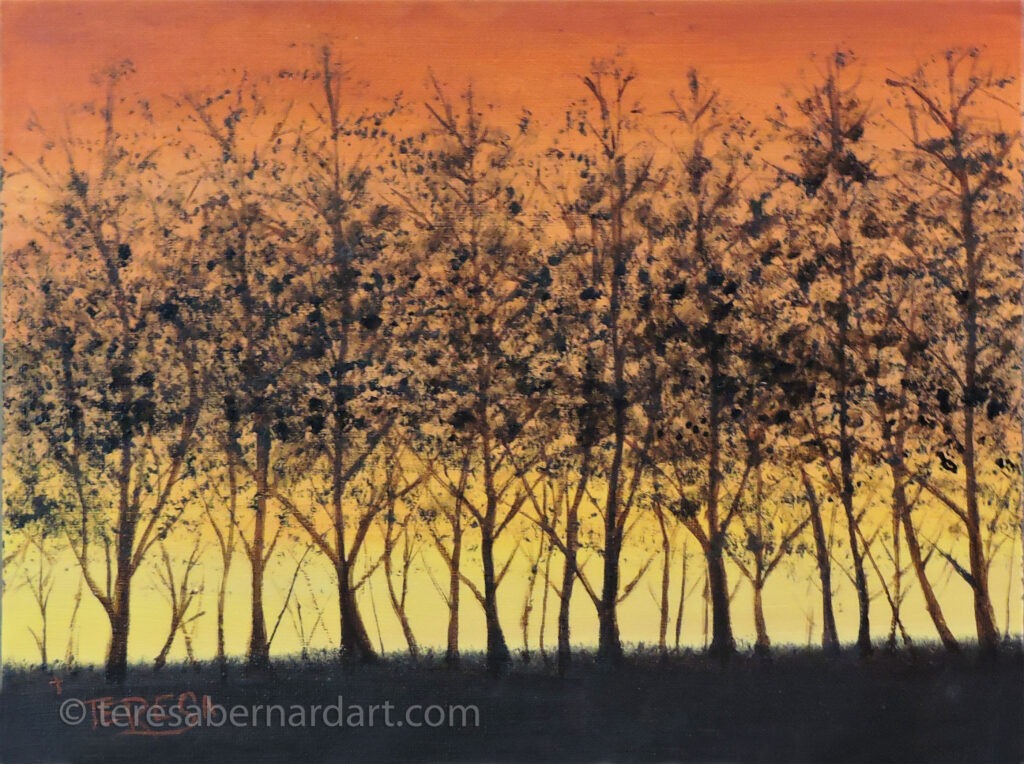 $180
FREE shipping and handling within the U.S.A.
Contact us for international postage and handling.
All transactions are via PayPal, a safe and secure way to make your purchase.
About this Tree Painting
Title: Trees at Dusk
Size: 12″ w x 9″ h
Support: Canvas Panel Board
Shape: Horizontal (landscape)
Description: A painting of trees in silhouette against the setting sun. The sky in this painting is ablaze with orange and yellow as the sun dips below the horizon in the background. The foreground trees are silhouettes. This oil painting is signed by fine artist Teresa Bernard.
Trees at Dusk is a hand-painted oil painting on a canvas panel board. It will need to be framed before it can be displayed.
Copyright watermarks are prominently visible on all online artwork images. This watermark is to prevent unauthorized use of the painting's image. It is not depicted in any of the original canvas paintings.

This painting comes with an official Certificate of Authenticity. More information here.
Artist Comments
Trees at Dusk painting is an artwork of orange, yellow, and dark brown oils on a canvas. The trees become silhouetted as the last rays of sunlight fade away. It was inspired by the view from my front door, which looks out onto the woods across the street.
Have a question?
If you have a question about this painting, please contact us, and we'll be happy to answer any of your questions.
Other Tree Paintings of Interest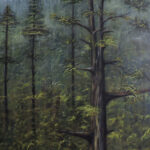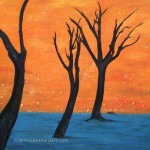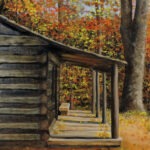 Thanks for looking!
Feel free to share this with your friends.
---
UPDATED: 01 August 2023