A marine painting depicting Peggy's Cove. This piece is part of a series depicting this popular tourist destination.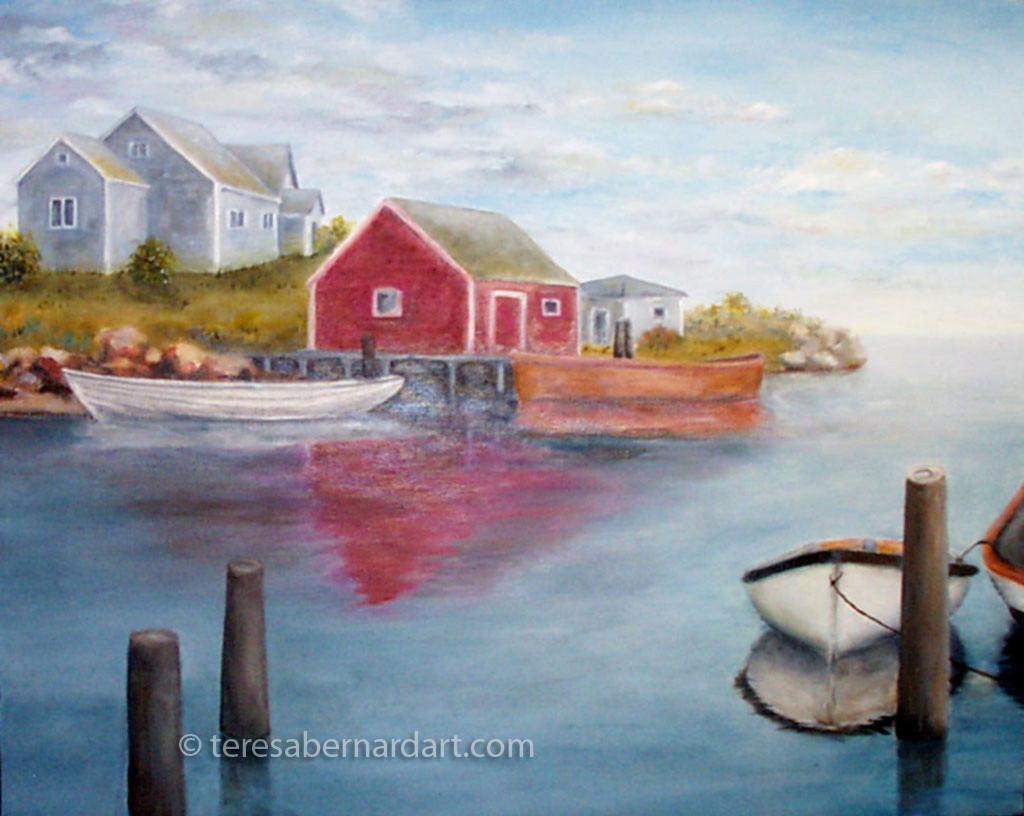 SOLD: This seaside painting was sold to a private art collector in Maine and is no longer available.
About this Peggy's Cove Painting
Title: Peggy's Cove
Size: 20″ x 16″
Support: Traditional-Style Stretched Canvas
Description: A marine painting of Peggy's Cove, a famous vacation spot in Nova Scotia. Hand-painted and signed by Teresa Bernard.
Artist Comments
This is one of my earlier paintings of Peggy's Cove, Nova Scotia. This little fishing village surrounds a narrow ocean inlet which provides a safe haven for boats during the Atlantic's rough weather. It is one of the most popular tourist stops in Nova Scotia and is the most photographed location in Canada.
You can find out more about the Peggy's Cove Coastal Region at their website.
Other Paintings in The Peggy's Cove Series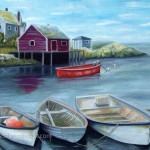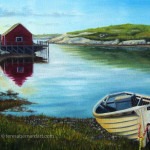 Your Feedback
♦ "I'm a family doctor in a small town in northern Maine. I really love all your paintings. I'm so taken with the Peggy's Cove painting – it's so lovely. I grew up in Newfoundland where all the houses were painted a bright color to offset the grey weather that could otherwise be depressing. The red house and the ocean remind me of home. The painting brings a smile to my face." — Janet B., Houlton ME
Thanks for looking!
Feel free to share this with your friends.
---