A commission painting of Peggy's Cove. This artwork is part of a series depicting this famous tourist attraction.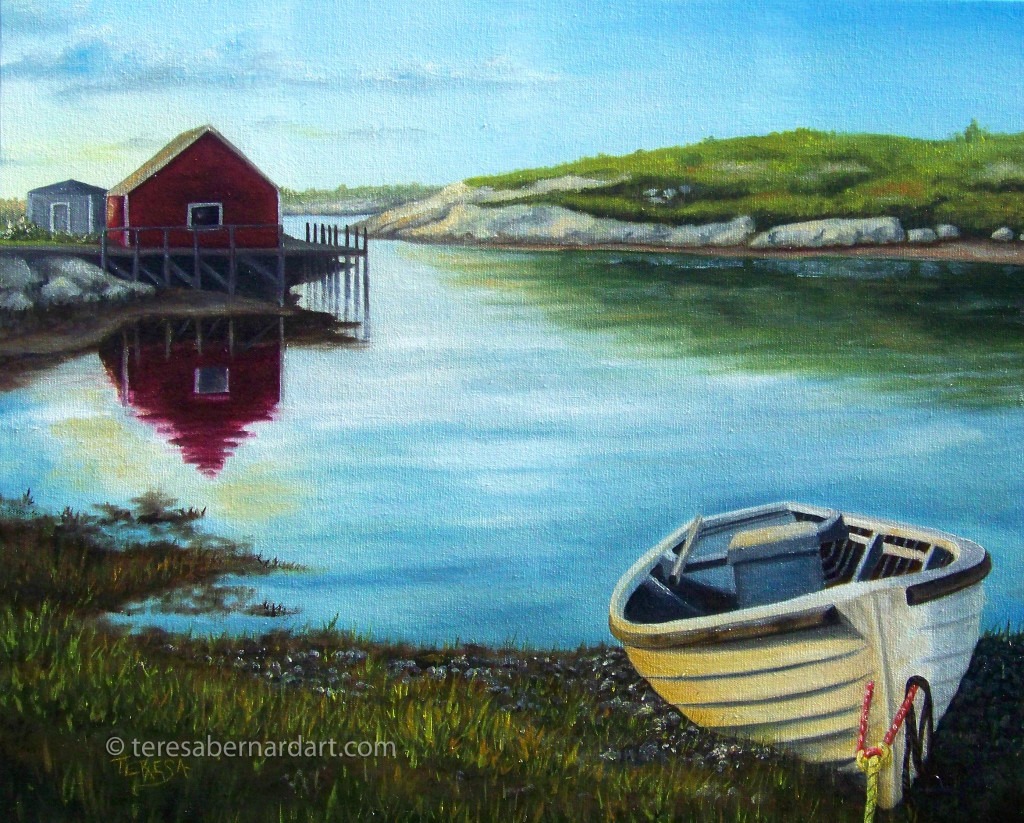 SOLD: This painting was created as a commission for an art collector who resides in Mississippi.
About this Painting of Peggy's Cove
Title: Return to Peggy's Cove
Size: 20″ x 18″
Support: Traditional-Style Stretched Canvas
Description: A marine painting featuring a famous tourist attraction known as Peggy's Cove. Hand-painted and signed by Teresa Bernard.
This painting is composed on a traditional-style stretched canvas. Its sides are raw and unpainted. Before it is displayed, this painting will need to be framed to give it a finished appearance.
Artist Comments
Return to Peggy's Cove is one of two commissioned paintings I did for an art collector in Mississippi. This particular art buyer saw a previous painting I had done of this beautiful cove and contacted me to do two similar paintings for her. (The other painting is titled "Peggy's Cove Revisited" and is shown below.) This is a favorite place for my client and it held many memories for her.
About Peggy's Cove
Peggy's Cove is a bay on the coast of Nova Scotia, Canada, and is one of the world's most photographed fishing villages. The village was designated a Canadian National Historic Site in 1987 and is still a popular tourist destination today.
Other Paintings in The Peggy's Cove Series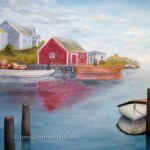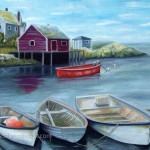 Thanks for looking!
Feel free to share this with your friends.
---