An old wooden rowboat is docked at a pier on a lake or pond in this oil painting.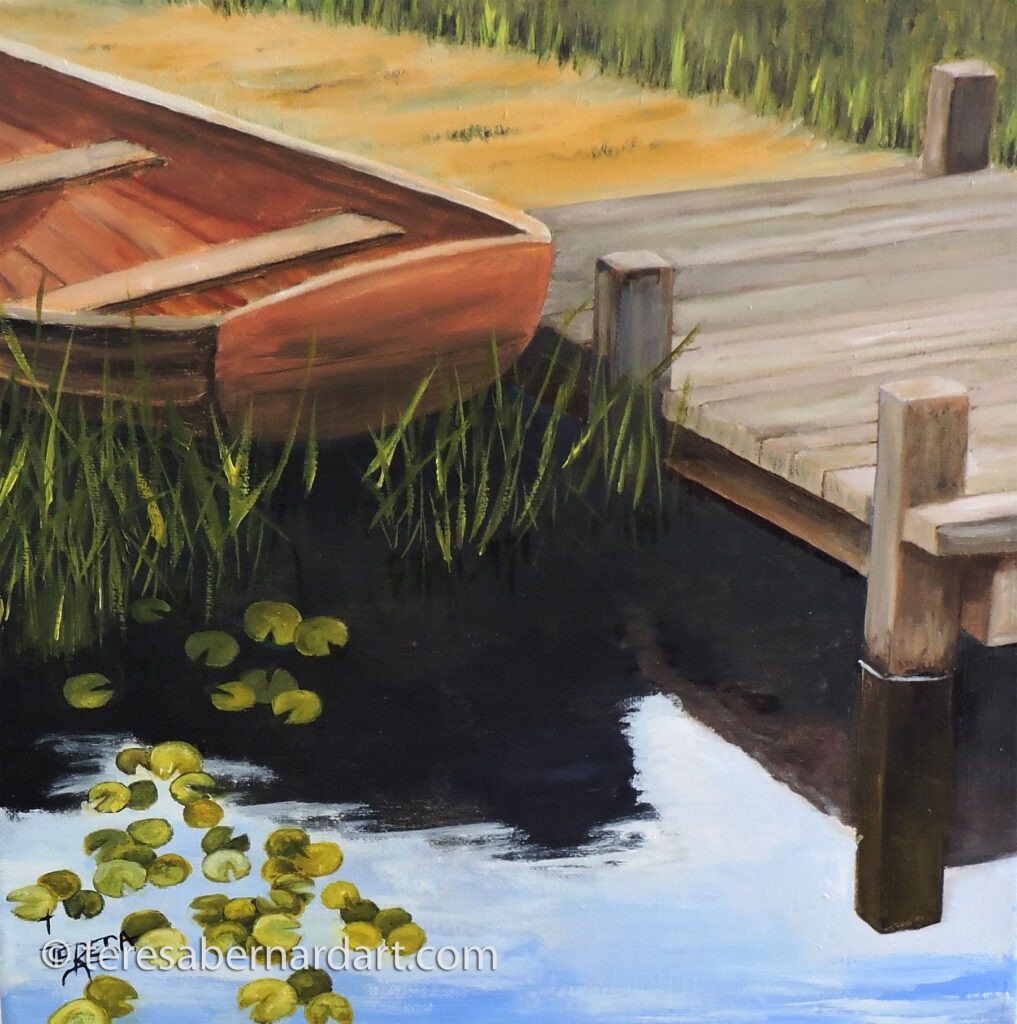 $240
FREE shipping and handling within the U.S.A.
Contact us for international postage and handling.
All transactions are via PayPal, a safe and secure way to make your purchase.
About this Rowboat Oil Painting
Title: Rowboat at the Pier
Size: 12″ w x 12″ h
Support: Gallery Wrap Stretched Canvas
Shape: Square
Description: A painting of an old wooden rowboat moored at a pier with lily pads and water reflections. It captures that nostalgic feeling of summer.
Rowboat at the Pier is painted on a gallery wrap stretched canvas that does not need to be framed because the composition extends around the edges of the canvas. Hand-painted and signed by fine artist Teresa Bernard.
Copyright watermarks are prominently visible on all online artwork images. This watermark is to prevent unauthorized use of the painting's image. It is not depicted in any of the original canvas paintings.

This painting comes with an official Certificate of Authenticity. More information here.
Artist Comments
Artists are often inspired by their surroundings. We live out in the country. One of our neighbors lives down the road and around the corner from us. He has a large pond near the road with a small dock and a rowboat tied to it. Across from him is another neighbor who also has a pond near the road. It's a smaller pond with lily pads. We pass by these two ponds almost every day on our way to and from our place to the nearby towns. The inspiration for this painting came from our neighbor's ponds.
Have a question?
If you have a question about this painting, please contact us, and we'll be happy to answer any of your questions.
Other Boat Paintings of Interest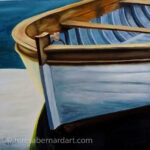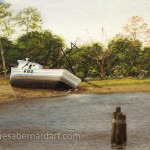 Your Feedback
♦ "The softness of this painting makes me happy on the inside. Really aesthetically pleasing to look at!" — @TheKeyofB, Gab
Thanks for looking!
Feel free to share this with your friends.
---
UPDATED: 16 July 2023