The King Protea flower blossom, South Africa's national flower, is depicted in this wall art.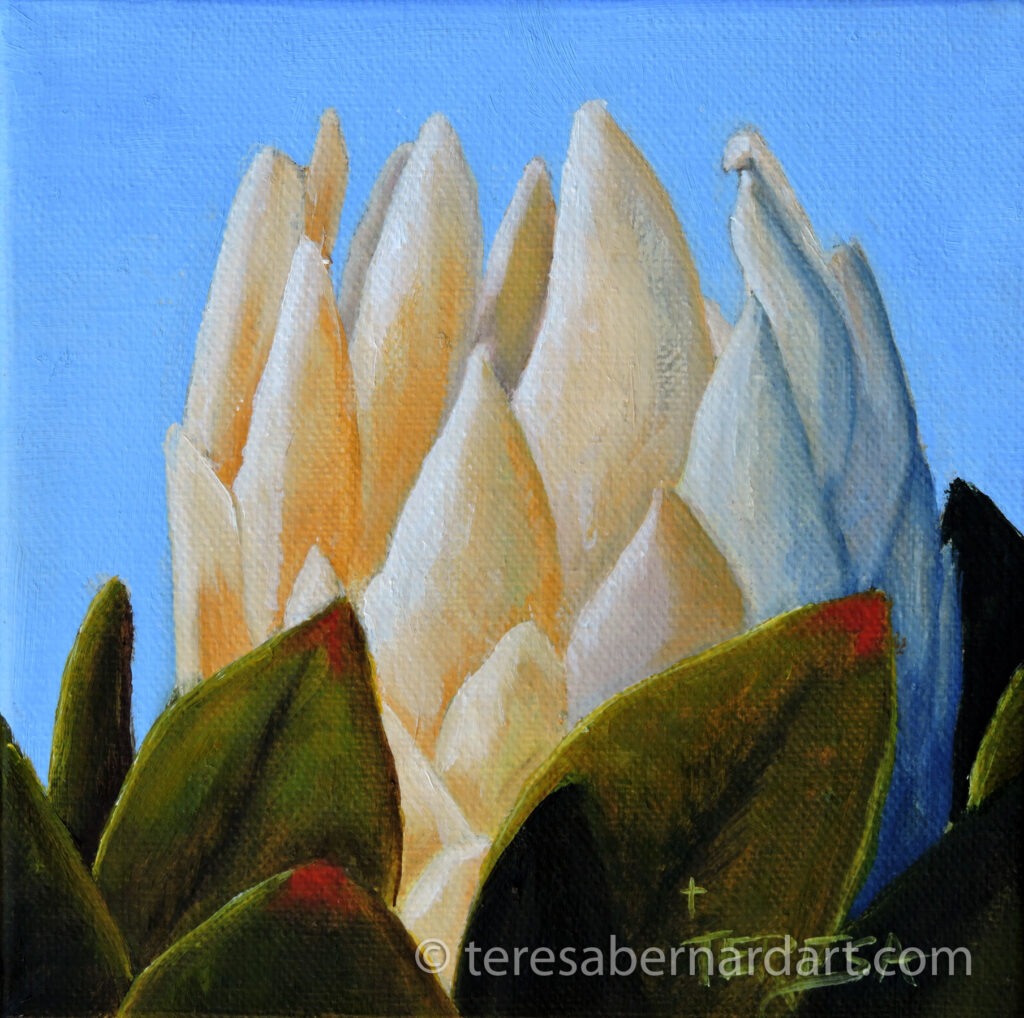 $120
FREE shipping and handling within the U.S.A.
Contact us for international postage and handling.
All transactions are via PayPal, a safe and secure way to make your purchase.
About this King Protea Flower Wall Art
Title: The King Protea Flower
Size: 6″ w x 6″ h
Support: Gallery Wrap Stretched Canvas
Shape: Square
Description:  A realistic depiction of the King Protea Flower in a painting. The large white blossom sits in a nest of broad green leaves with a sky-blue background. This painting's small size makes it perfect for small spaces or areas with limited space. The painting is signed by artist Teresa Bernard.
This is a small 6×6 inch painting of the King Protea Flower. It is hand-painted on gallery wrap stretched canvas and won't need a frame because the painting image extends around the edges of the canvas support. However, if you choose to frame it, it will still look great in your home or office, or any place it is displayed.

This painting comes with an official Certificate of Authenticity. More information here.
Artist Comments
I love flowers! I like painting them too, especially closeup and bathed in the warm sunlight. I'm always on the lookout for a beautiful flower to paint, and the King Protea flower is certainly one that inspires me. Its large beautiful blossom made it a perfect subject for this flower painting.
About The King Protea Flower
The King Protea (pronounced "prō – dē – a") became the national flower of South Africa in 1976. This plant, named after Proteus, a Greek god who could change his form at will, is one of the oldest flowering plants on earth, dating back 300 million years. Many protea varieties of protea can be found in South Africa, Australia, Asia, and parts of South America.
King Proteas, whose blossom resembles an artichoke, is the largest member of the Protea family. They can grow as large as 3-4 feet tall with flowers 8-10 inches in diameter. The blossom has a substantial white fuzzy center with pointy pink or white petals surrounding the center, along with leathery green petals that cradle the large, heavy blossom and a thick stem that supports it.
Have a question?
If you have a question about this painting, please contact us, and we'll be happy to answer any of your questions.
Other Flower Paintings of Interest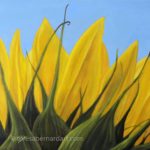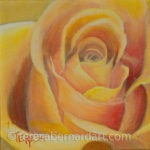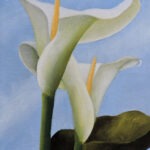 Thanks for looking!
Feel free to share this with your friends.
---
UPDATED: 01 May 2023