A small painting of yellow dill flowers. The bright yellow blossoms stand out against a dark background. The tightly-cropped composition makes this painting appear to be semi-abstract.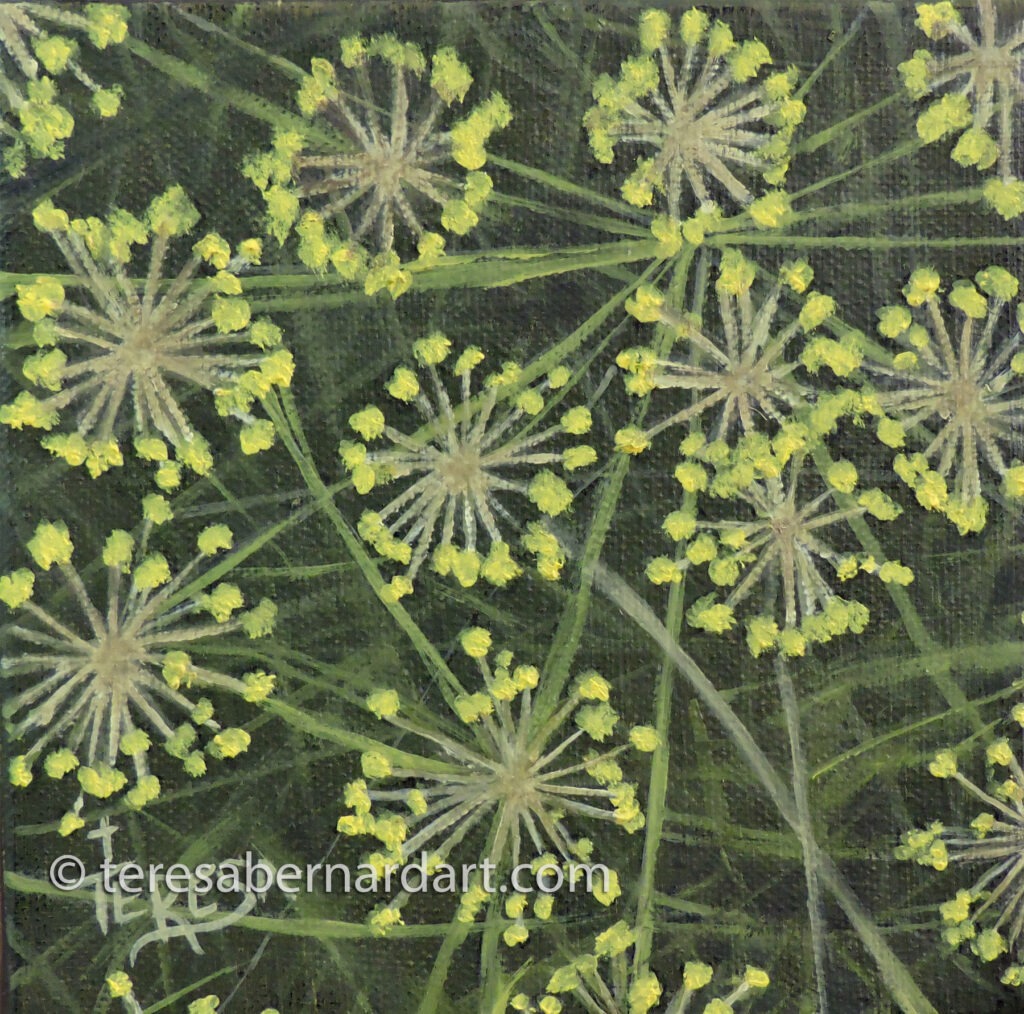 $120
FREE shipping and handling within the U.S.A.
Contact us for international postage and handling.
All transactions are via PayPal, a safe and secure way to make your purchase.
About This Painting of Dill Flowers
Title: Dill Flowers Close-up
Size: 6″ w x 6″ h
Support: Gallery Wrap Stretched Canvas
Shape: Square
Description:  A painting of dill flowers seen close-up. The zoomed-in perspective gives this artwork a semi-abstract feel, but it is a realistic depiction of dill flowers. The yellow dill flowers pop out against a green background. The painting is signed by fine artist Teresa Bernard.
This small 6×6 inch painting is hand-painted on gallery wrap stretched canvas. It won't need a frame because the painting image extends around the edges of the canvas support. However, if you choose to frame it, it will still look great in your home or office.

This painting comes with an official Certificate of Authenticity. More information here.
Artist Comments
Sometimes flowers can be tiny and yet still beautiful. God's handiwork in nature continues to be an excellent source of inspiration from which to create my paintings. This dill flowers painting is a prime example. What attracts me to this composition is the feeling of abstractness one gets, but you quickly discover a close-up of some dill flowers when you look closer.
About Dill Flowers
Dill (Anethum graveolens) is an aromatic annual herb with delicate, feathery green leaves and tiny, white or yellow flowers that blossom during the mid-summer. For centuries dill was revered for its culinary and medicinal properties.
Dill is mentioned in three places in the Bible (Isaiah 28:25 & 27 and Matthew 23:23) and in ancient Egyptian writings. Once considered a sign of wealth, ancient Greek and Roman cultures used dill as currency. Today, dill is one of the most widely used spices in European and Asian cuisine.
Have a question?
If you have a question about this painting, please contact us, and we'll be happy to answer any of your questions.
Other Flower Paintings of Interest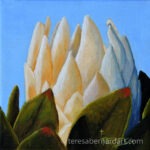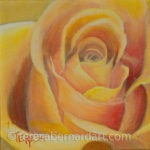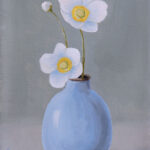 Your Feedback
♦ "Good afternoon from Mumbai/India. I went thru your postings in MeWe in the National Geographical section. All are marvelous. It is very difficult to identify whether it's a flower or a painting. Thanks a lot for sharing beautiful paintings." — Ravi V, NATIONAL GEOGRAPHIC, MeWe
Thanks for looking!
Feel free to share this with your friends.
---
UPDATED: 06 July 2022