Why is varnishing your oil paintings so important? Let's find out.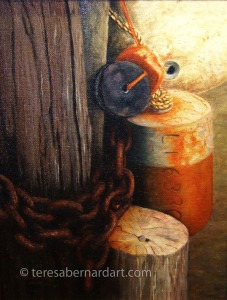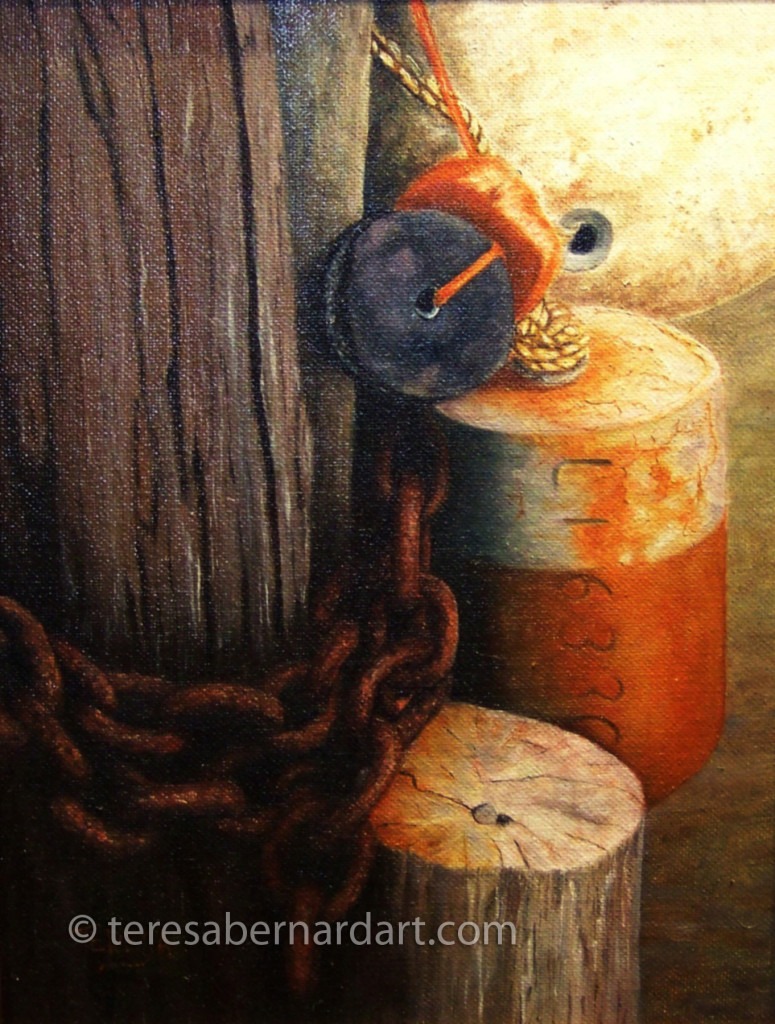 Now that you have acquired that beautiful oil painting, you will want to take measures to ensure that it stays that way. One important thing to do is make sure it has received several coats of artist-grade non-yellowing varnish. Varnishing their oil paintings is something every artist should do before their artworks leave the studio.
Varnish is a final, transparent protective layer applied to a painting after it is finished and completely dry. It is an important first step in preserving the work of art, so it lasts for generations to come.
Why varnish an oil painting?
1. Varnish saturates the colors, making them pop. It brings out the vibrancy of the colors and gives them that just-painted look and shine. In addition, varnish helps to keep those beautiful colors from fading as the years go by.
2. Varnish creates an even sheen over the entire surface of the painting. Oil paint colors dry very differently because of the different pigments that make up each color. When completely dry, some colors appear matte, some satin, and some glossy. A layer or two of varnish will even out the final appearance of the painting, giving it a consistent overall look.
3. Varnish protects the painted surface from atmospheric elements and makes the surface easier to clean. All paintings will require cleaning as time goes by; however, the varnish will reduce the frequency of those cleanings and reduce the risk of any possible damage to the painting. If the painting isn't varnished, over time, dust, grime, dirt, grease, moisture, and pollution in the environment will change the look of the painting. These can dull the colors, causing them to crack and chip off as the years go by.
When should paintings be varnished?
An oil painting should be allowed to dry for a minimum of 6 months before applying varnish. Depending on how thick the paint is applied, it might even need as much as 12 months of drying time. It's crucial that the oil painting is thoroughly dry before the varnish is applied; otherwise, the varnish may crack. The reason for this is that varnish dries before the oil paint does. As oil paint dries, it moves slightly, and since the varnish is already dry, it begins to crack.
If your painting has never been varnished, you will need to wait at least a year and then take it to a reputable frame shop. They may be able to varnish the painting for you; however, it will probably be for a fee. Or, if you know of an artist in your area who is an oil painter, they can varnish the painting for you as well.
One final solution is varnishing oil paintings yourself. However, I wouldn't recommend this if your painting is a valuable piece of art. If you do varnish the painting yourself, be sure to use varnish designed for fine art oil paintings. And make sure to follow all instructions on the label. It is not recommended that you use varnish obtained from a hardware store as this kind is too harsh for the painting and could wind up damaging it.
Additional information on how to preserve the beauty of your oil paintings can be found here.
Thanks for reading this!
Feel free to share this with your friends.
---
UPDATED: 10 March 2023