A landscape painting of hilltops. This artwork's composition is simple and understated.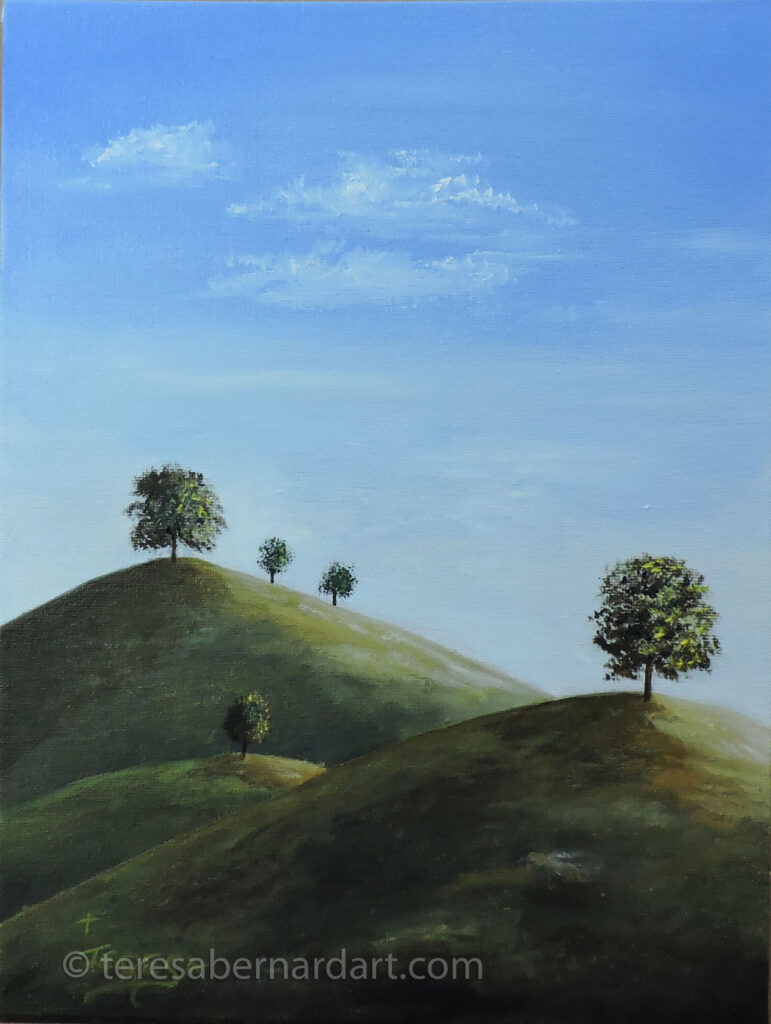 $180
FREE shipping and handling within the U.S.A.
Contact us for international postage and handling.
All transactions are via PayPal, a safe and secure way to make your purchase.
Details & Description
Title: Hilltops
Size: 9″ w x 12″ h
Canvas Type: Canvas Panel Board
Shape: Vertical (portrait)
A simplistic landscape painting of three hilltops, five trees, and a sprinkling of some puffy white clouds floating overhead in a big blue sky. Artist Teresa Bernard signs the artwork in the lower left-hand corner.
Hilltops is hand-painted on a 9×12 artist-quality canvas panel board. This artwork will need to be mounted in a frame before it is put on the wall.
©️ teresabernardart.com is a copyright watermark and is used exclusively online. It is not on the physical canvas artwork.
Artist Comments
This is a very simple and uncluttered composition of hilltops. Uncluttered paintings can sometimes have a calming effect on the viewer, which is one reason why I enjoy doing them on occasion. When looking at this painting, one has to wonder what lies beyond the next ridge. More trees, a herd of cows, a bevy of deer, or a flock of sheep? Viewers can let their imaginations run wild with this one.
Have a question?
If you have a question about this painting, please contact us, and we'll be happy to answer your questions.
You May Also Like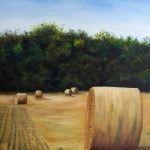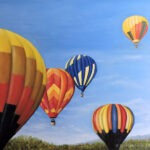 Thanks for looking!
Feel free to share this with your friends.
---
UPDATED: 21 November 2023