A close-up painting of the red poinsettia, our favorite Christmas flower.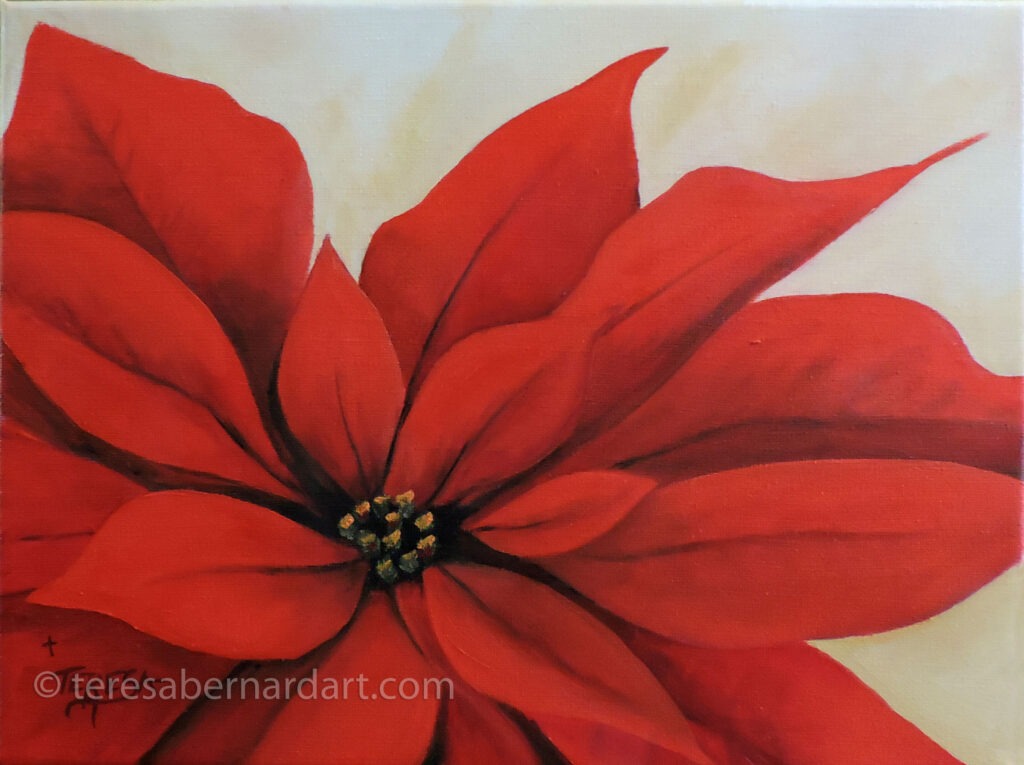 $210
FREE shipping and handling within the U.S.A.
Contact us for international postage and handling.
All transactions are via PayPal, a safe and secure way to make your purchase.
About this Poinsettia Painting
Title: Red Poinsettia
Size: 12″ w x 9″ h
Support: Gallery Wrap Stretched Canvas
Shape: Horizontal (landscape)
Description:   A close-up painting of a red poinsettia, often called the Christmas flower. The red bracts of this flower stand out against a neutral background. Teresa Bernard, an artist whose specialty is oil paintings, signs this piece in the lower left corner.
The painting was created by hand on gallery wrap stretched canvas. This means that the artwork composition extends around the edges of the canvas. No frame is required for display when a composition is painted on this type of canvas, however, if you choose to have it framed, it will look fantastic either way.
Copyright watermarks are prominently visible on all online artwork images. This watermark is to prevent unauthorized use of the painting's image. It is not depicted in any of the original canvas paintings.

This painting comes with an official Certificate of Authenticity. More information here.
Artist Comments
I love bright red poinsettias! If you came for a visit at Christmastime, you'd see a lot of them decorating my house. Christmas simply wouldn't be Christmas without them! The vibrant red and green colors immediately put us in the holiday spirit.
Fun Things To Know About The Poinsettia
Poinsettias are associated with Christmas and are also known as the Christmas Star and Christmas Flower. Other than the Christmas tree, there is no other plant that symbolizes Christmas, like the poinsettia.
Poinsettias are perennials that bloom during the winter season. They come in over a hundred different colors, including red, pink, white, and yellow. Varieties within these hues include solids, streaked, marbled, and multicolored. The bright "flowers" are actually modified leaves called bracts, with the true blooms (the tiny yellow button-like buds) in the bracts' center.
Have a question?
If you have a question about this painting, please contact us, and we'll be happy to answer your questions.
Other Flower Paintings of Interest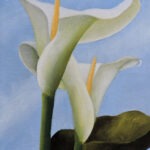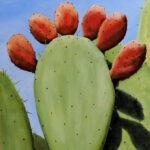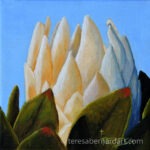 Thanks for looking!
Feel free to share this with your friends.
---
UPDATED: 27 June 2023