A common snail sits atop a green leaf in this small nature painting. This is a perfect art piece for anyone who loves snails.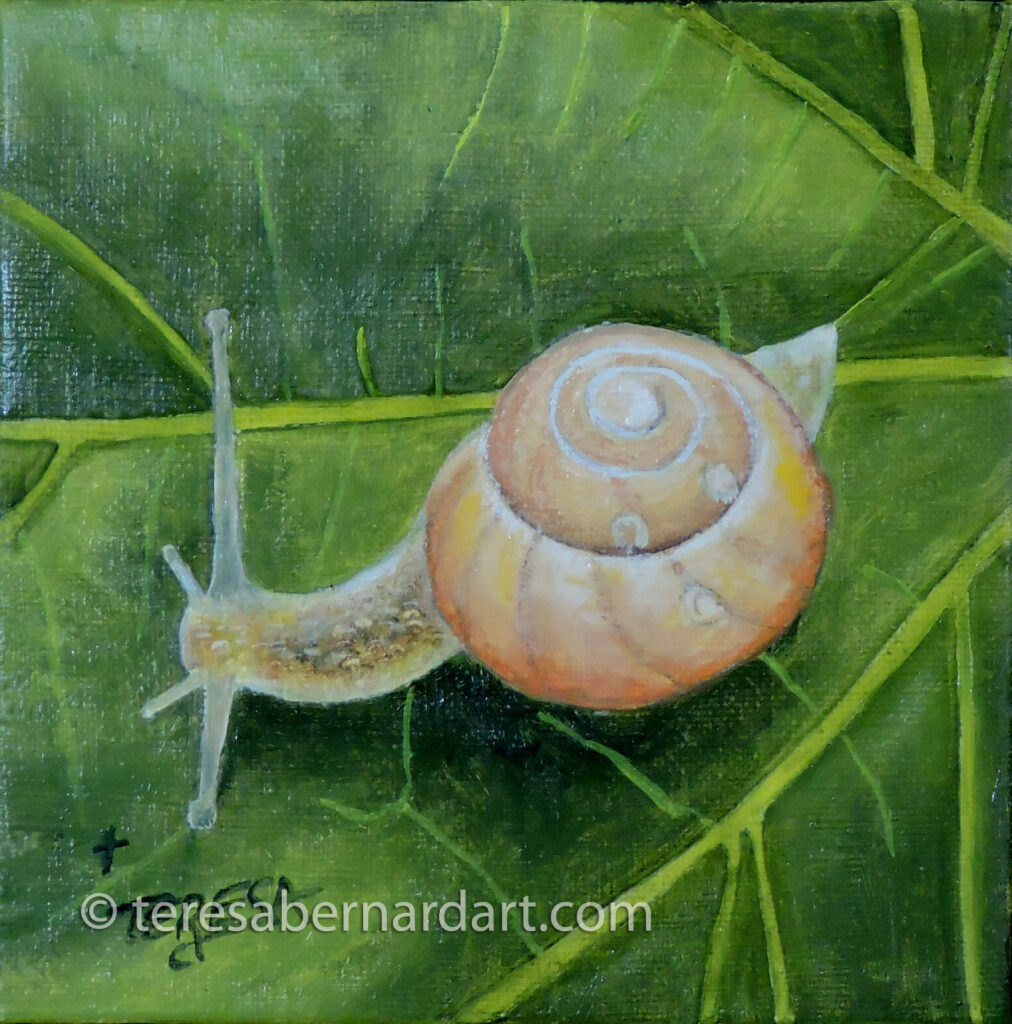 $120
FREE shipping and handling within the U.S.A.
Contact us for international postage and handling.
All transactions are via PayPal, a safe and secure way to make your purchase.
About this Snail Painting
Title: Snail #1: Last Leaf
Size: 6″ w x 6″ h
Support: Gallery Wrap Stretched Canvas
Shape: Square
Description:  A painting of an ecru-colored snail sitting on a bright green leaf. The snail is of a common variety of mollusk. The snail is a common variety of mollusk. This artistic piece is signed by fine artist Teresa Bernard.
This small snail painting measures 6×6 inches. Its compact size makes it perfect for small or limited spaces. The artwork is hand-painted on gallery wrap stretched canvas and will not need a frame because the image wraps around the edges of the canvas support. However, it also looks great framed if you prefer it that way!

This painting comes with an official Certificate of Authenticity. More information here.
Artist Comments
Snail #1 is the first in a series of four small nature art I did of this remarkable little creature.  (You can see the other paintings in this nature art series by scrolling down.) This painting depicts a variety of snails that are classified as terrestrial gastropod mollusks. They are air-breathing snails that live on land as opposed to other types of snails that live in freshwater or saltwater.
Companion Snail Paintings
Snail #1 has three companion paintings. Each painting in this series is sold separately. Whether purchased alone or with others, any of these paintings will look great when proudly displayed in your home or office.
Click on the thumbnail for a larger image and more information.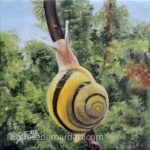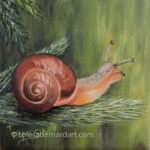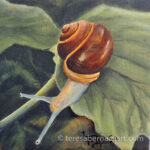 Have a question?
If you have a question about this painting, please contact us, and we'll be happy to answer any of your questions.
Other Wildlife Paintings of Interest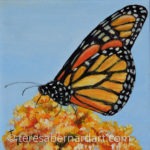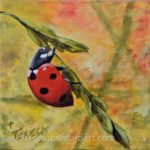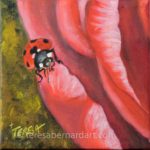 Thanks for looking!
Feel free to share this with your friends.
---
UPDATED: 24 July 2022