A tightly cropped painting featuring horse tack hanging from an old weathered barn door.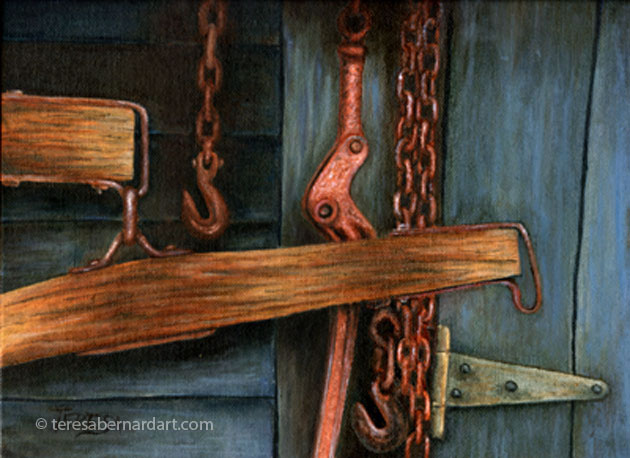 SOLD: This painting was sold to a private art collector in Illinois and is no longer available.
About this Painting of Horse Tack
Title: Barn Door with Horse Tack
Size: 12″ w x 9″ h
Support: Canvas panel
Description: A rustic painting of horse tack hanging from an old barn door.  The chain is rusty and the wood is weathered giving this painting its rustic feel. This painting would be ideal for a farmhouse or ranch house or anyone who loves horses and the countryside.
This is a painting composed on a quality canvas panel and does require a frame before it is displayed. Hand-painted and signed by realist artist Teresa Bernard.
Artist Comments
This painting depicts a close-up composition that incorporates antique horse tack hung on an old barn door. This project was a study of texture. My goal with this piece was to make the wood look weathered, the chain look rusted, and the hinge look metal. I believe I accomplished what I set out to do, but there is always room for improvement in any project.
Other paintings that are a study of texture are: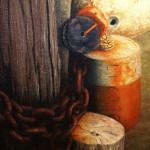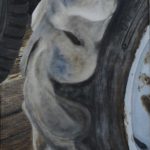 Thanks for looking!
Feel free to share this with your friends.
---