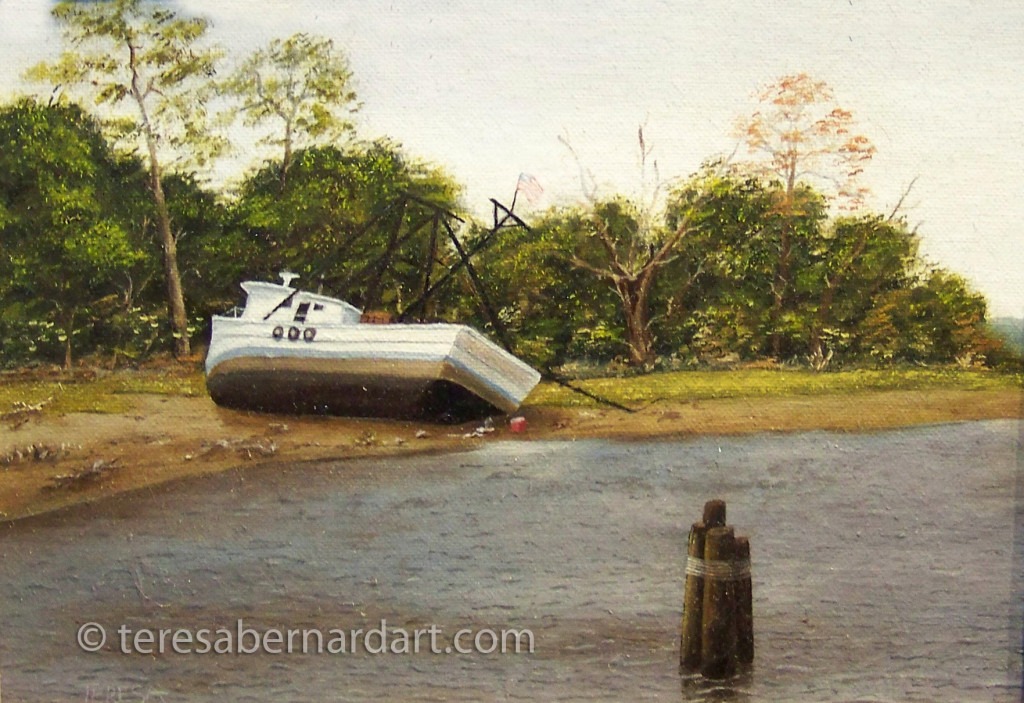 Size: 12″ w x 9″ h
Support: Canvas panel
Description: A depiction of a beached shrimp boat along the Intracoastal Waterway (ICW). This painting is composed on quality canvas panel and does require a frame before it is displayed.
Authenticity Certified
This painting comes with an official Certificate of Authenticity. It is your guarantee the artwork you have purchased is a genuine Teresa Bernard Oil Painting.
Purchasing Information
$175
FREE shipping and handling within the U.S.A.
Contact us for international postage and handling.

All transactions are handled via PayPal, a safe and secure way to make your purchase.
Artist Comments
During the summer of 1999, my husband and I sailed his 36 foot sailboat up the ICW (Intracoastal Waterway) from Florida to Virginia. Robert was in the military at the time and was being transferred from Naval Air Station Jacksonville to Naval Station Norfolk. Along the waterway we saw many interesting sites which offered a number of opportunities to take reference photos for future paintings. This is an oil painting from one of the many photos taken on this trip.
The ICW is a 3,000-mile system of inland rivers, channels and canals along the eastern and southeast coast within the United States. This ribbon of navigable water is divided into the Atlantic Intracoastal Waterway and the Gulf Intracoastal Waterway. Parts of the waterway are man-made canals while other sections are natural inlets, saltwater rivers, bays and sounds. The ICW runs along the east coast from Boston, MA going south along the Atlantic Seaboard and around the southern tip of Florida, then following the Gulf Coast to Brownsville, TX. The purpose of the waterway was to provide a safe and navigable water route that could be traveled by both light-weight commercial barges and personal pleasure crafts in order to avoid many of the hazards of travel on the open sea.
Have a question?
If you have a question about this painting, please contact us and we'll be happy to answer any of your questions.
Other Paintings Of Interest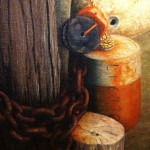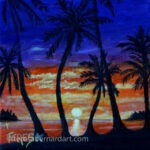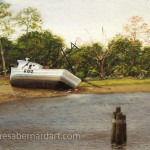 Teresa's Insider News
Be the first to know! Sign up here to be among the first to receive sneak peeks of recently completed paintings, new announcements and other updates at the art studio.
Teresa has an insider newsletter and it's FREE! This is her way of keeping her friends up to date by giving you sneak peeks of new paintings she completes, as well as other announcements before they are made public. Her newsletter is published every other month, so be sure to get on her mailing list. You don't want to miss a thing!
Thanks for looking!
Feel free to share this with your friends.
---