Enjoy this page? Please share it on: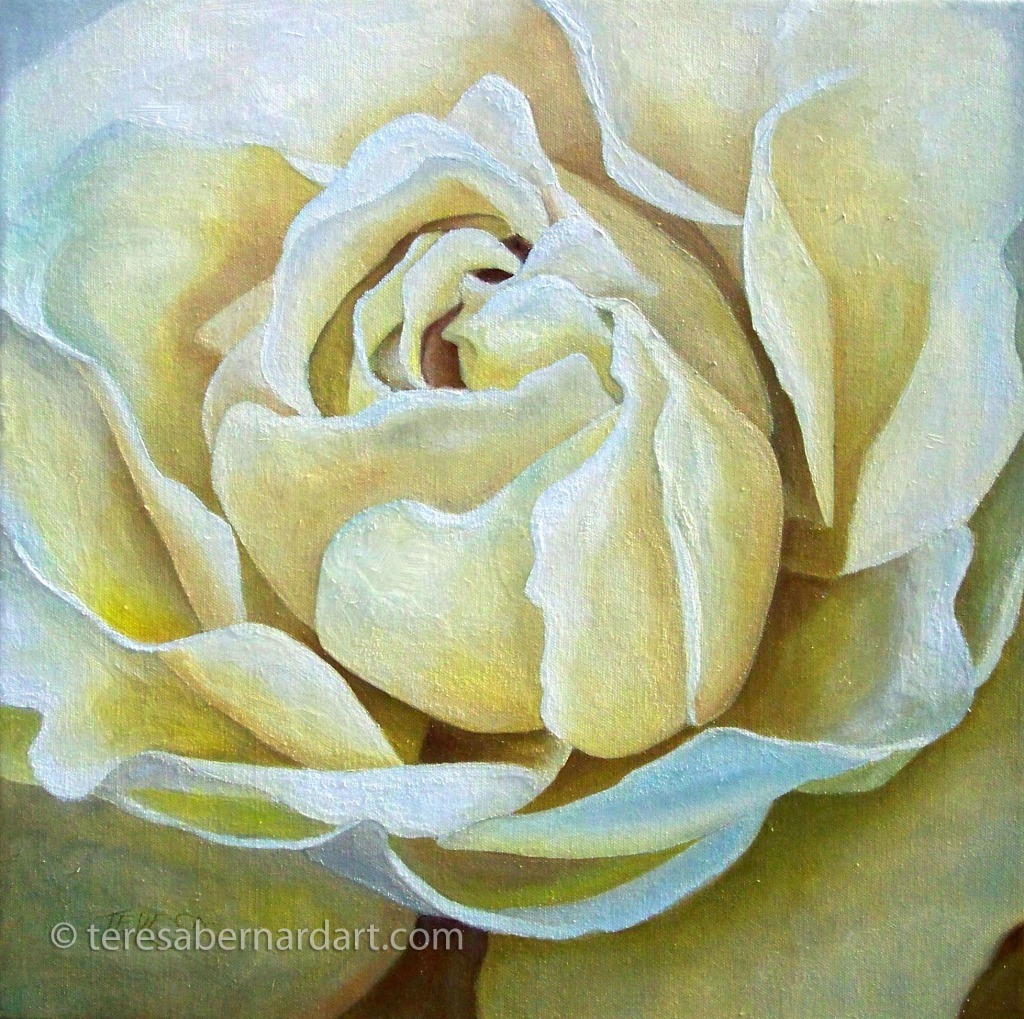 Size: 18″ w x 18″ h
Support: Gallery wrap stretched canvas
Description: A close-up representation of a yellow rose blossom. This painting does not need to be framed because it is a gallery wrap stretched canvas, which means the painted image extends around the edges of the canvas.
Authenticity Certified
This painting comes with an official Certificate of Authenticity. It is your guarantee the artwork you have purchased is a genuine Teresa Bernard Oil Painting.
Purchasing Information
$410
FREE shipping and handling within the U.S.A.
Contact us for international postage and handling.

All transactions are handled via PayPal, a safe and secure way to make your purchase.
Artist Comments
I love all flowers, especially roses. This close-up oil painting of a rose was done shortly after we moved back home to Texas when my husband Robert retired from the military after 24 years of serving in the U.S. Navy. There is an old folk song that kept coming to mind called "Yellow Rose of Texas", so I knew I just had to do an oil painting of a yellow rose. I decided to do a close-up composition because of a fellow artist who's paintings I admire.
Inspired by Georgia O'Keeffe flower paintings, I wanted to use the same treatment as she when I painted my own series of flowers. Ms. O'Keeffe like to paint her flowers enlarged by zooming in and really focusing on the flower blossom or petals in many of her paintings. I really admire much of her floral art and accomplishments as an American female artist.
To my knowledge, O'Keeffe never did paintings of roses. Instead her favorite flower to paint seems to have been the Jimson Weed since she painted quite a few of those flowers during her lifetime. I've painted several roses, a sunflower and a magnolia blossom using this enlarged flower technique. I'm positive there will be more flower paintings like this one in the future.
For more information on Georgia O'Keeffe and her flower paintings.
Have a question?
If you have a question about this painting, please contact us and we'll be happy to answer any of your questions.
Other Paintings Of Interest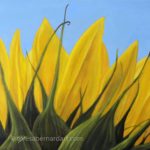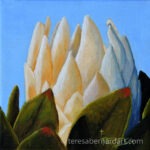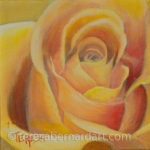 Thanks for looking!
Feel free to share this with your friends.
---
Enjoy this page? Please share it on: