A colorful and eye-catching still life painting with red and yellow onions. This realistic depiction of onions will look great in a dining room or other setting where food is served and consumed.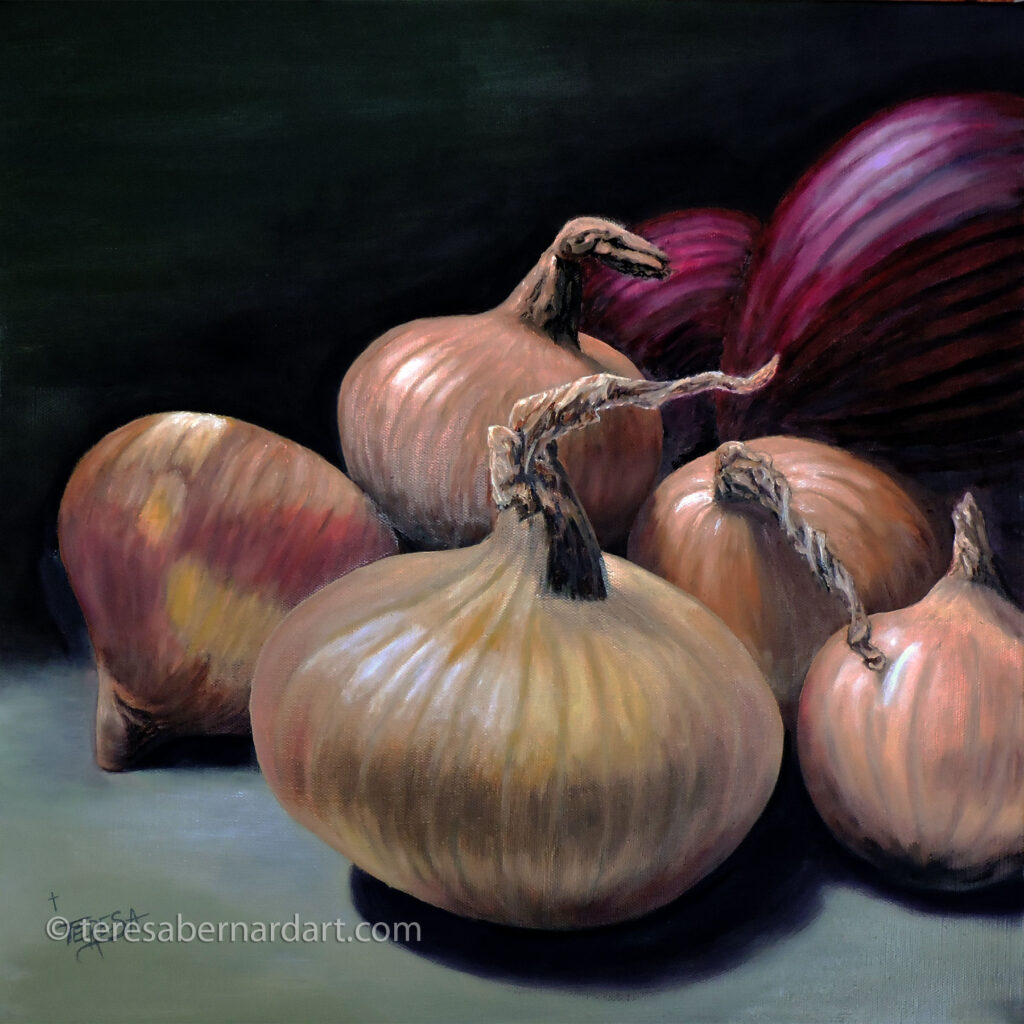 $360
FREE shipping and handling within the U.S.A.
Contact us for international postage and handling.
All transactions are via PayPal, a safe and secure way to make your purchase.
About this Painting of Red and Yellow Onions
Title: Still Life with Red and Yellow Onions
Size: 18″ w x 18″ h
Support: Gallery Wrap Stretched Canvas
Shape: Square
Description:  A still life painting of a pile of red and yellow onions against a dark background. This is a colorful and vibrant painting, which makes it very eye-catching. In this composition, strong lighting is used to highlight the texture of the onions, making them more appealing to the viewer.
This large still life is composed on gallery wrap stretched canvas and does not require a frame before display because the composition extends around the edges of the canvas surface. Hand-painted and signed by fine artist Teresa Bernard.

This painting comes with an official Certificate of Authenticity. More information here.
Artist Comments
This is a realistic still life painting of red and yellow onions. I wanted to try something different than the previous still lifes I'd done. The shapes, colors, and placement of the onions piqued my interest as well. This art piece will look great in a formal dining room, café, or restaurant.
Have a question?
If you have a question about this painting, please contact us, and we'll be happy to answer any of your questions.
Other Still Life Paintings of Interest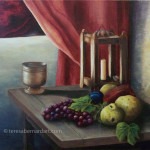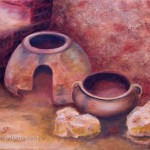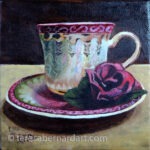 Your Feedback
♦ "I like the realism in your paintings!" — LaVanway, Cooking, Gab
♦ "It looks like a photo. You are very talented!" — Bigbear, Food, Cooking Recipes, Gab
♦ "Great feeling to complete a project That looks like museum quality, congrats!" — JungleInHere, Rural Life, Gab
♦ "Variety… the spice of life. Many different kinds of onions. Some are sweet, others are more pungent. It would also probably depend a lot on what kind of soil they grow from." — Art&Music Promotional Service, Gab
Thanks for looking!
Feel free to share this with your friends.
---
UPDATED: 14 July 2022