A painting of Tanzania's Mount Kilimanjaro rising above the African plains. This piece is part of the Adventures in Africa series.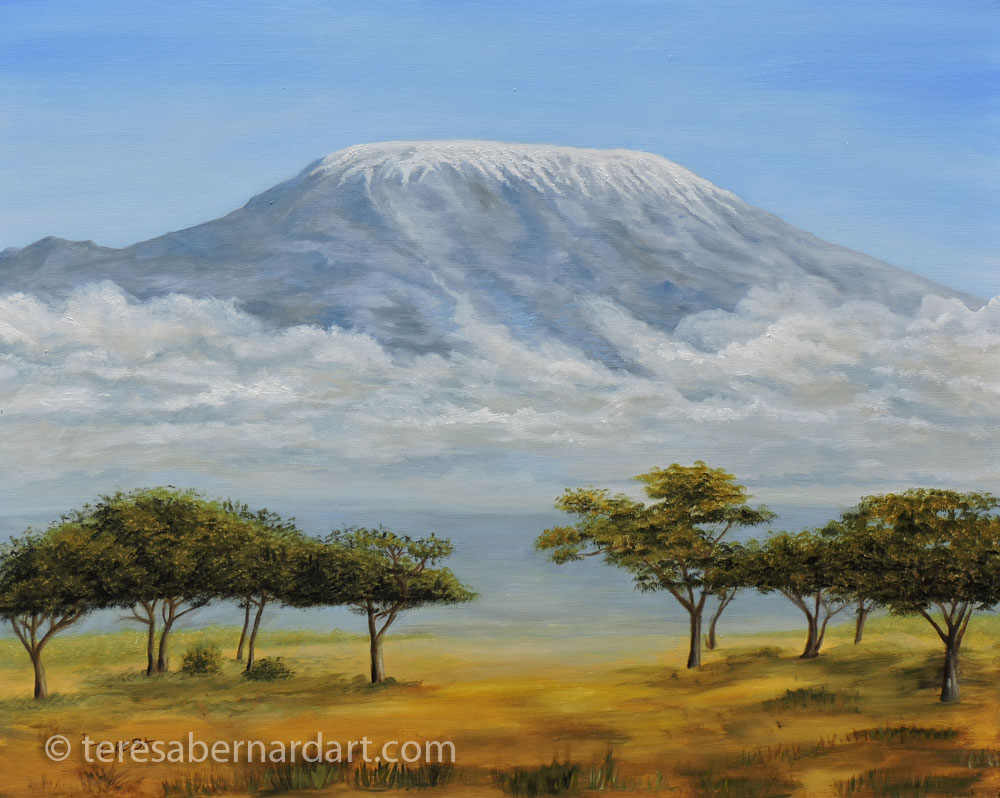 SOLD: This painting is a commission and has been sold to an art collector in California.
About this Painting of Mount Kilimanjaro
Title: Mount Kilimanjaro Rising
Size: 30″ x 24″
Support: Gallery Wrap Stretched Canvas
Description: A realistic African landscape painting of Mount Kilimanjaro, Tanzania rising above the planes of Africa. This composition is hand-painted on quality gallery wrap stretched canvas and is signed by fine artist Teresa Bernard.
Artist Comments
This painting is named "Mount Kilimanjaro Rising." Originally, I planned to call it "Mount Kilimanjaro Rising Above The Serengeti," after the lyrics of a popular Toto song, "Africa." This is how it goes…
"…As sure as Kilimanjaro rises like Olympus above the Serengeti…"
I used to love that song as a teen, and I still do. However, as I began my research on Africa, specifically Mount Kilimanjaro, I discovered that it is not located in the Serengeti, a vast nature reserve and safari destination. Instead, Kilimanjaro is located several hundred miles away in Tanzania's Mount Kilimanjaro National Park. So I decided to call this piece Mount Kilimanjaro Rising, which I believe is a more appropriate title.
Kilimanjaro is Africa's highest peak and is snow-capped year-round. As one observes this painting, the viewer has the sense the mountain is floating above the clouds.
This particular work of art isn't the first time I've painted this splendid mountain. I was also commissioned to paint it several years ago from a photograph taken by my customer (not the same one as this painting) while they were on a hiking expedition up Kilimanjaro's north face. That painting is called "Scaling Mount Kilimanjaro." Follow the link to see it.
After researching and creating all of these artworks of Africa, I find myself wanting to explore the African continent on my next vacation. I love to travel and see what all the world has to show me! When I'm asked where my favorite travel destination is, my reply is always "anywhere I've never been  before!"
For more information about this famous mountain see this website about Kilimanjaro National Park.
Other Paintings in The Adventures in Africa Series
Mount Kilimanjaro Rising shown above is one of five commissioned paintings by a private art buyer in San Diego, CA. The following links are to the other paintings in this commissioned series.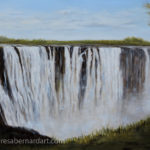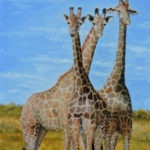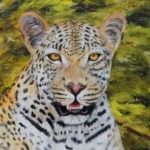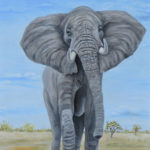 Thanks for looking!
Feel free to share this with your friends.
---
UPDATED: 12 March 2023