Enjoy this page? Please share it on:
Original fine art oil paintings by artist Teresa Bernard. The official online gallery and biography of this accomplished realism painter whose paintings have sold worldwide.
Featured Painting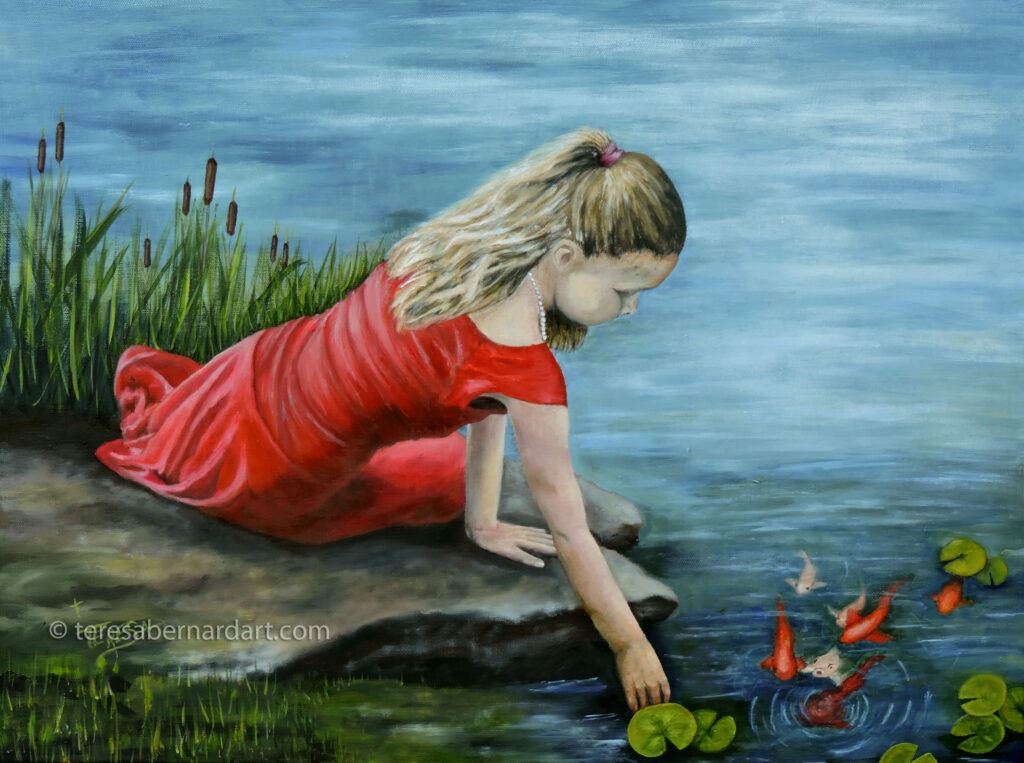 Just Off The Easel
Dry and ready to go. Click on the thumbnail image for more information about the painting.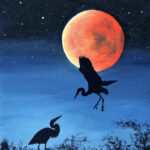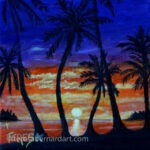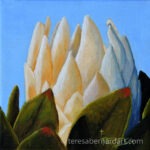 WHATS NEW!!! —

Miniature Paintings 
ATTENTION art lovers and collectors of miniature art, Teresa also paints smaller paintings designed to fit in limited spaces. These smaller paintings work great for dorm rooms, office work spaces and cubicles, home offices, hallways, and just about anywhere wall space is limited. Each miniature painting is hand-painted on quality gallery wrap stretched canvas and comes with a custom Certificate of Authenticity.
Click on a thumbnail image below for more information about that miniature painting.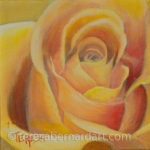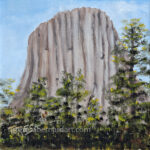 Economy Paintings
ATTENTION art lovers and collectors on a budget, Teresa now has a new line of economy paintings. These more affordable paintings are composed on quality canvas panel board with the same care and meticulous artistic skill and composition as those on higher priced gallery premier stretched canvas. The heavy duty, quality canvas panels Teresa uses for her economy paintings are constructed of primed canvas over a rigid, lightweight board. This makes it lighter, less fragile and more affordable, without sacrificing any quality. Now anyone can own one or more Teresa Bernard Oil Paintings.
Click on a thumbnail image below for more information about that miniature painting.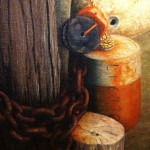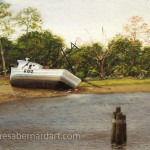 Other Paintings Of Interest
Click on the thumbnail image for more information about the painting.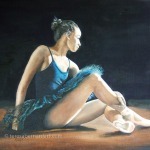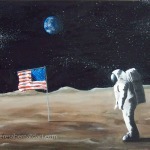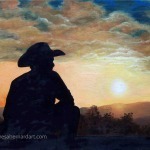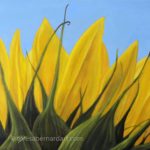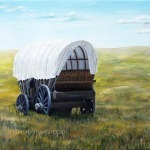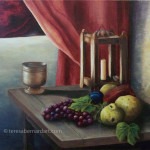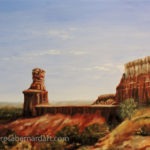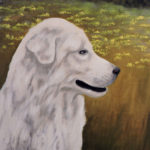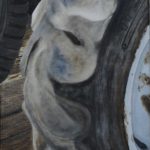 To Purchase A Painting
If you wish to purchase a painting you see on this website, click on the thumbnail image to navigate to the painting's more information page.
All transactions are handled via PayPal. This provides customers with a safe and secure way to purchase their paintings online.
For more information see polices.
FREE shipping and handling within the U.S.A.
Contact the artist for international postage.
Also New!!! —

Breaking News At The Studio 
This is Teresa's new newsletter and it's FREE! This newsletter is her way of keeping you up-to-date and giving you sneak peaks of new paintings she completes, as well as other announcements before they are made public. If you are not already on her mailing list, get on it when the sign-up form appears. Below are the links to the most recent back issues.
♦ December 2020 — Featured painting: "Girl In The Red Dress"
♦ October 2020 — Featured painting: "American Bison — Our National Mammal"
About The Artist

Fine art artist Teresa Bernard is an accomplished realism painter. Her original oil paintings have sold across the United States and around the world.
See links below for more information about this talented fine artist.
Art Commissions
Not Finding What You Are Looking For?
Teresa is also a renown commission artist. She has done paintings for fellow art collectors and enthusiasts around the world. If you have a special painting in mind, she would love the opportunity to paint it for you. Simply follow the link for more information on how to commission a painting.
Authenticity Certified
This certifies that  I, Teresa Bernard, am the artist of all my paintings displayed on this website and that you are purchasing it directly from me. Your purchase of any of my paintings is not via art dealers or a gallery. Every painting by me comes with a custom designed official Certificate of Authenticity that is hand signed and embossed with my personal seal to guarantee the buyer is receiving genuine, original, artwork. More information.
Art Gallery Links
Flowers   |   Landscapes   |   Marine Life
People   |   Space Art   |  Still Life   |  Wildlife
Customer Feedback
Hi Teresa, I received the painting today. I love it. It's beautiful. My husband and I have a couple of other paintings by you. We love your work. — N. Schiller, Apple Valley, MN
Teresa, our favorite elephant [painting] just arrived. My wife and I absolutely love it. So much more special in person. Fantastic! We can hardly wait to see the next two. Thanks again. — G. Callan, San Diego CA
Teresa, just wanted to let you know that the painting arrived and it's absolutely phenomenal!! Thank you again. — K. Burke, Erie PA
Teresa, the painting arrived and it looks wonderful! I can't wait to see my wife's reaction this weekend. — R. Draper, Granville IL
I wanted you to know that I received the painting and presented it to Jim and he loved it! Thank you so much for all of your time and effort. It was well worth the wait! — A. Boutillier, Morristown NJ
I received my painting! Thank you very much, it's a beautiful work of art! — P. Cooper, Yokosuka, Japan
> > More  feedback
Thanks for stopping by!
Feel free to share this with your friends.
---
Enjoy this page? Please share it on: