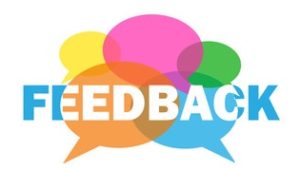 Fans from all over the world send in their comments about my oil paintings. I share those comments here in "Feedback From Art Lovers Around the World." I would love to hear from you too! When you write be sure to include where you are from. Click on the link to email your comments.
"Hi there, Just wanted to say that I love your content. Keep up the good work. My friends from Thailand Nomads recommended your website to me. Cheers." — Abigail Smith, Kerklaan 10, Netherlands
"Your website is a testament to your passion and talent. Thoroughly enjoyed my visit and was struck by your range of subjects and the way you have handled them. My warmest congratulations!!" — David H., Christchurch, New Zealand
"Great site and Art! Have you done any imaginary or surreal work? I can see your work progressing to that next level; your lines and color are very strong almost visionary like in dreams where everything is 'emphasized'. Anyway, keep painting, you obviously have the talent and skill." — Arnold I., Saskatoon SK, Canada
"I admire your work and I think it's wonderful to have the ability to help others achieve their business goals. Presently I develop Web sites for a government agency, but I'm looking to do what you do (work from home). I have a strong desire to work for God's kingdom. So, my goal is to use my skills to help churches build and maintain their Web sites." — Latonya W.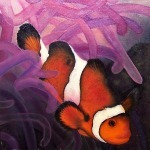 "Wonderful paintings. I would love to commission a few for my wife while here in Kuwait courtesy of the US Army." — James F., Camp Arifjan, Kuwait
"Had a very enjoyable browse. We will be returning to your gallery again. But we will have to talk to our custom & excise department. Re charges etc for personally imported works of art. May your God go with you and keep up the good work." — Denny G., Port Louis, Mauritius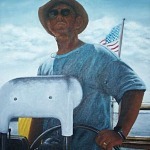 "Hi, I was just searching the web and wanted to look for original art, paintings, and drawings to inspire me. I love your artwork. You have a realism that really caught my eye. I like the Clown Fish. The portrait of the man on the boat is fantastic. I have a God-given talent that I need to re-discover and seeing your site and reading your 'About Me' section was just what I needed. Thanks for doing what you do."
"Wonderful talent you have. Your paintings are great! Enjoyed visiting your site." — Robert N., Victoria, Australia
"Hi – I just visited your website – and I love your work, you are a delightfully gifted artist." — Brandy C.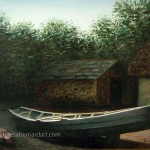 "Only one word, 'Excellent'" — Paul V., Sydney, Australia
"I've searched the web and your work is by far the best…" — Carroll-Marie M.
"Your artwork is beautiful. I love Bunratty, but they are all wonderful. I have enjoyed viewing your site." — Elizabeth M., Vancouver BC, Canada
Thanks for reading this!
Feel free to share this with your friends.
---
UPDATED: 15 November 2022