The various classifications of art include: fine art, visual art, plastic art, performance art, applied art and decorative art.
Fine Art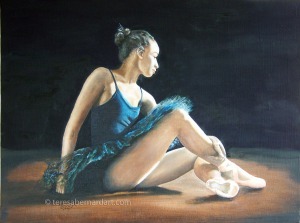 This category includes works of art that are created primarily for aesthetic reasons. Fine arts include:
Drawing – charcoal, chalk, crayon, pastel, pencil, or pen and ink
Painting – oils, watercolor, gouache, acrylics, ink and wash, tempera, or encaustic paints
Printmaking – woodcuts, stencils, engraving, etching and lithography, or screen-printing, foil imaging, or giclee prints
Sculpture – bronze, stone, marble, wood, or clay
Calligraphy – beautiful and stylized handwriting
Click for more information regarding fine art.
Visual Art
The visual arts include all the fine arts, in addition to the following:
New media – digital art, computer graphics, computer animation, virtual art, Internet art, interactive art, video games, computer robotics, 3D printing, and art as biotechnology
Photography art
Environmental art
Contemporary forms of expression – assemblage, collage, conceptual, installation
Plastic Art
The term plastic art includes art works that are molded and not necessarily plastic objects. This category consists of three-dimensional works like clay, plaster, stone, metals, wood and, paper (origami).
Performance Art
This classification consist of an art form that refers to public performance events which occur mostly in the theater. Performance arts includes:
Traditional performance art – theatre, opera, music, and ballet
Contemporary performance art – mime
Hyper-modern performance art  – happenings
Applied Art
This category encompasses the application of aesthetic designs to everyday functional objects. Applied arts are intended for the use of a career. It includes architecture, computer art, photography, industrial design, graphic design, fashion design, and interior design.
Decorative Art
This classification refers to functional but ornamental art forms, such as jewelry, ceramics, mosaic art and other items that are embellished by ornaments and other designs. It also includes works in glass, clay, wood, metal, textile fabric, furniture, furnishings, stained glass and tapestry art. This form of art is often used by interior designers for home, commercial and retail outlets, as well as, office décor.
Additional Reading
Classification Of Fine Art By Genre
Know Your Art Painting Styles: 7 Most Popular
Related Articles
Many Types of Oil Painting Surfaces, The
Speaking the "Lingo" of Oil Painting Artists
Have a question?
If you have a question about this painting, please contact us and we'll be happy to answer any of your questions.
Teresa's Insider News
Be the first to know! Sign up here to be among the first to receive sneak peeks of recently completed paintings, new announcements and other updates at the art studio.
Teresa has an insider newsletter and it's FREE! This is her way of keeping her friends up to date by giving you sneak peeks of new paintings she completes, as well as other announcements before they are made public. Her newsletter is published every other month, so be sure to get on her mailing list. You don't want to miss a thing!
Thanks for reading this!
Feel free to share this with your friends.
---
UPDATED: 21 October 2020