Enjoy this page? Please share it on: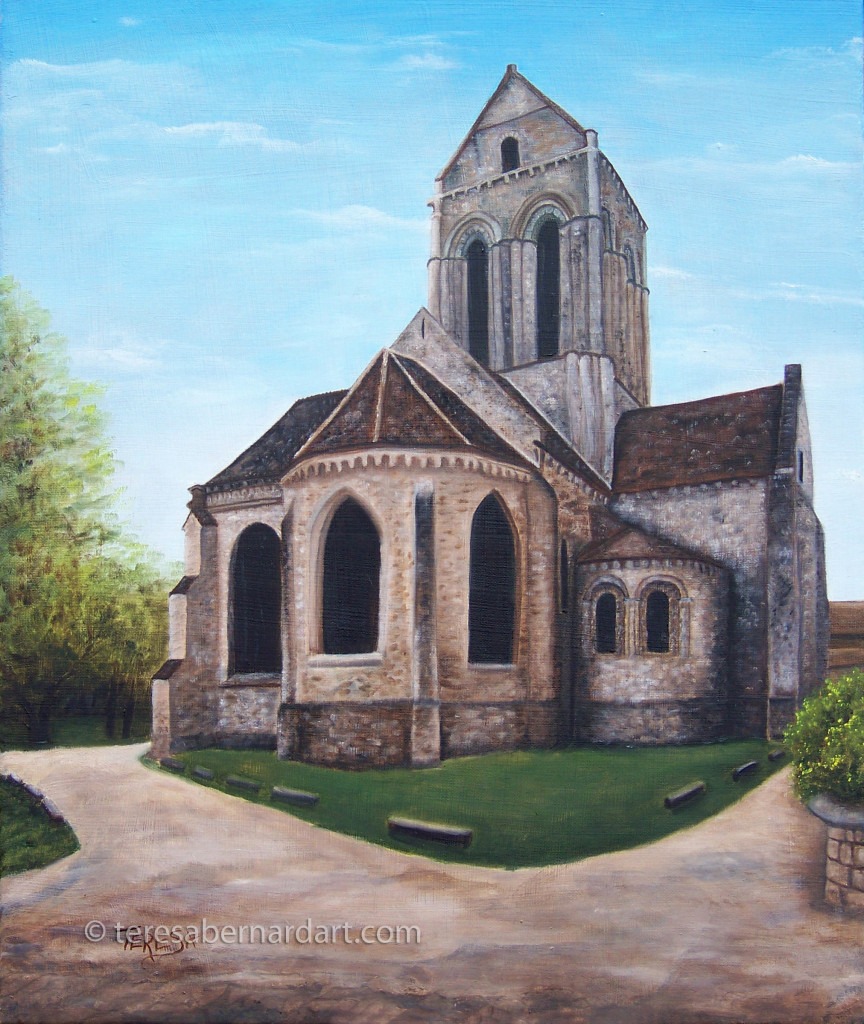 Size: 20″ w x 24″ h
Support: Gallery wrap stretched canvas
Description: A depiction of the village church in Auvers, France made famous by Dutch post-impressionist painter Vincent van Gogh. This landscape painting will not need a frame as the image extends around the edges of the canvas support.
Authenticity Certified
This painting comes with an official Certificate of Authenticity. It is your guarantee the artwork you have purchased is a genuine Teresa Bernard Oil Painting.
Purchasing Information
$490
FREE shipping and handling within the U.S.A.
Contact us for international postage and handling.

All transactions are handled via PayPal, a safe and secure way to make your purchase.
Artist Comments
This Gothic church was originally painted and made famous by Dutch post-impressionist artist Vincent van Gogh in June 1890. Van Gogh's church is located in Auvers, France. I wanted to do my own rendition of this lovely church building and the results of that desire are what you see here. You can find out more about Van Gogh's rendition of this church on Wikipedia: The Church at Auvers.
Although our styles are vastly different, Van Gogh is a favorite painter of mine. I love much of his work, from that vase of sunflowers to this old church in the village where he lived before his death. Many of his oil paintings were characterized by bold, dramatic colors emphasized by impulsive and expressive brushwork. He painted landscapes, still lifes, portraits and self-portraits.
According to Wikipedia, Van Gogh is considered among the "most famous and influential figures in the history of Western art."  He painted around 860 oil paintings and many of these were painted during the last two years of his life. He died at age 37 by a self inflicted wound. You can read more about Van Gogh here.
This canvas art is part of a series of paintings called the Christian Art Series.
Have a question?
If you have a question about this painting, please contact us and we'll be happy to answer any of your questions.
Other Paintings Of Interest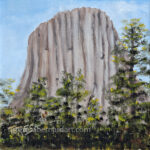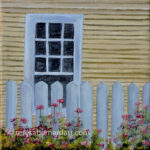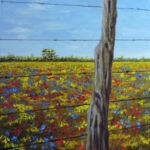 Thanks for looking!
Feel free to share this with your friends.
---
Enjoy this page? Please share it on: