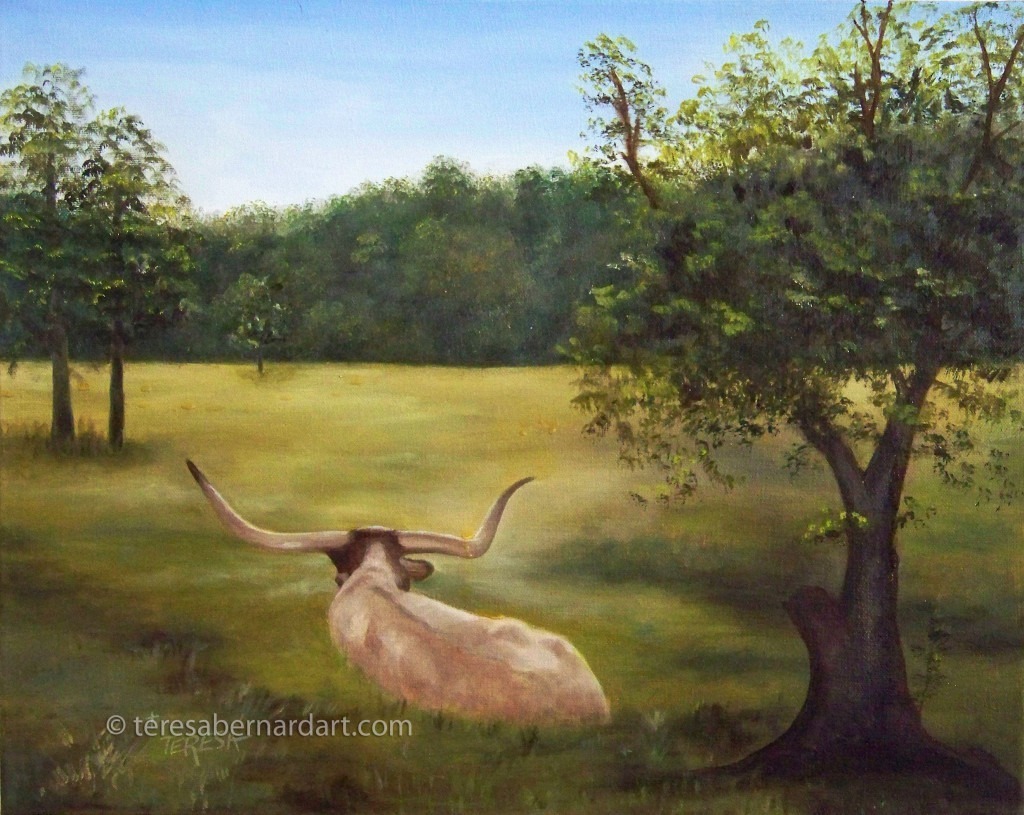 Size: 20″ w x 16″ h
Support: Gallery wrap stretched canvas
Description:  Part of the "Life in Texas" series, this painting of a common ranch animal often seen in the Lone Star State is called the Texas Longhorn. This painting is composed on gallery warp stretched canvas which allows the artist to extend the painted image around the edges of the canvas and will not need a frame before displaying.
Authenticity Certified
This painting comes with an official Certificate of Authenticity. It is your guarantee the artwork you have purchased is a genuine Teresa Bernard Oil Painting.
Purchasing Information
$410
FREE shipping and handling within the U.S.A.
Contact us for international postage and handling.

All transactions are handled via PayPal, a safe and secure way to make your purchase.
Artist Comments
The Texas Longhorn is a common breed of registered cattle in Texas. They get their name from the breed's characteristic long horns. Some sets of horns on these huge bovine can reach a span of 7 feet tip to tip. You simply  have to see one these magnificent animals in person to really appreciate those massive horns. I live in East Texas and there are several longhorn ranches near our small homestead. I love driving past these places and seeing the longhorn grazing and resting in their pastures.
This painting is part of the Life in Texas Collection.
Some Fun Facts About Texas Longhorns
The Texas Longhorn is descended from the first cattle brought to America by Christopher Columbus that bred with native cattle. The breed consists of approximately 80 percent Spanish blood and another 20 percent of "mongrel" stock.
Texas Longhorns come in all colors and patterns and no two look exactly alike. Their coat pattern can be flamboyant and loud, while others are more subtle in color.
Both male and female Longhorns have horns, although they will vary in shape and length according to gender. Longer horns are more desirable. The longer the horns, the more valuable the cow or bull. Calves will begin to grow their horns by 3 weeks of age.
There are Texas Longhorn ranches all over America. They is easily adaptable to all temperatures from hot to cold climates. This breed of cattle has the ability to thrive in terrains and climates where other breeds have difficulty living.
Have a question?
If you have a question about this painting, please contact us and we'll be happy to answer any of your questions.
Other Paintings Of Interest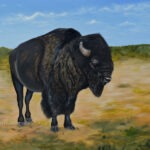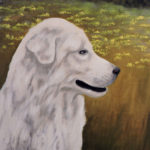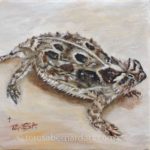 Teresa's Insider News
Be the first to know! Sign up here to be among the first to receive sneak peeks of recently completed paintings, new announcements and other updates at the art studio.
Teresa has an insider newsletter and it's FREE! This is her way of keeping her friends up to date by giving you sneak peeks of new paintings she completes, as well as other announcements before they are made public. Her newsletter is published every other month, so be sure to get on her mailing list. You don't want to miss a thing!
Thanks for looking!
Feel free to share this with your friends.
---