Enjoy this page? Please share it on: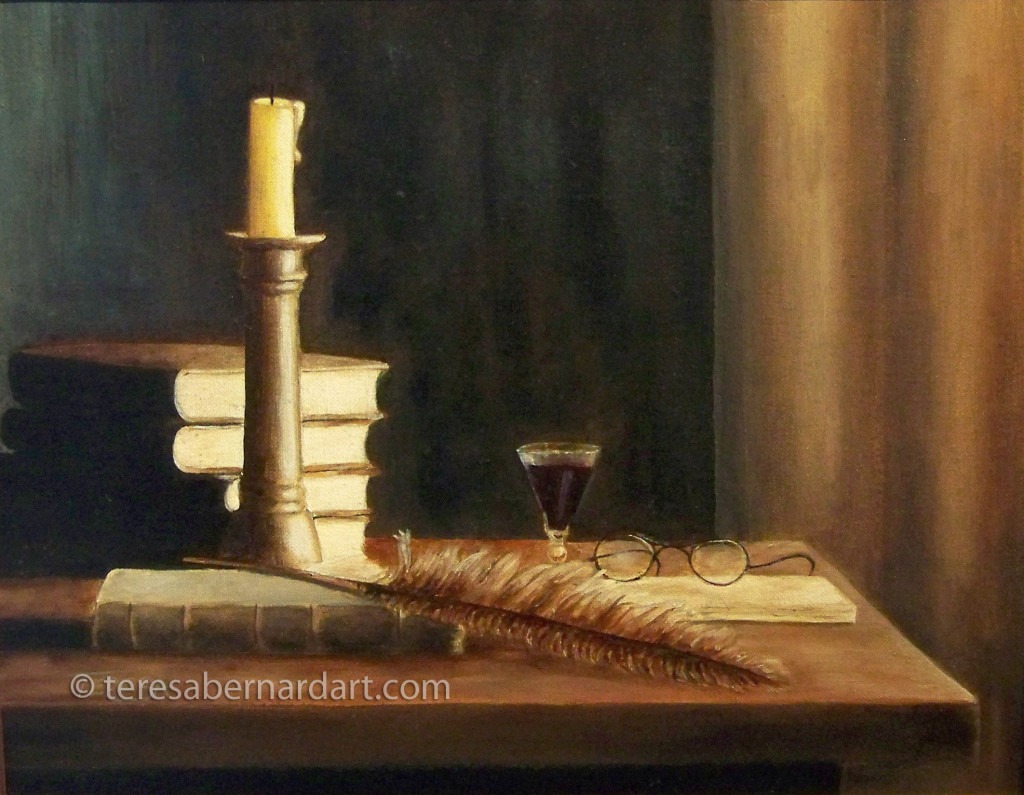 Size: 14″ w x 11″ h
Support: Stretched canvas
Description: This painting depicts a traditional still life of objects which would typically be found in a study. The monochromatic (limited color) palette, it is painted in, gives this painting a vintage look. Requires framing before hanging on the wall.
Authenticity Certified
This painting comes with an official Certificate of Authenticity. It is your guarantee the artwork you have purchased is a genuine Teresa Bernard Oil Painting.
Purchasing Information
$300
FREE shipping and handling within the U.S.A.
Contact us for international postage and handling.

All transactions are handled via PayPal, a safe and secure way to make your purchase.
Artist Comments
A typical still life painting using traditional subject matter. This still life was inspired by typical objects found in a home office or study.
The Study is the first painting I've done using a limited color palette. What this means is, I deliberately chose to restrict the number of paint colors I used when doing this painting. The sepias I chose to use in this still life give it a vintage look.  This would be great wall décor for an office, study, den, or even a "man cave."
Have a question?
If you have a question about this painting, please contact us and we'll be happy to answer any of your questions.
Other Paintings Of Interest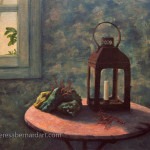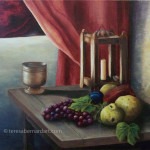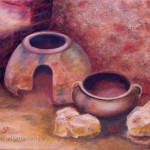 Thanks for looking!
Feel free to share this with your friends.
---
Enjoy this page? Please share it on: