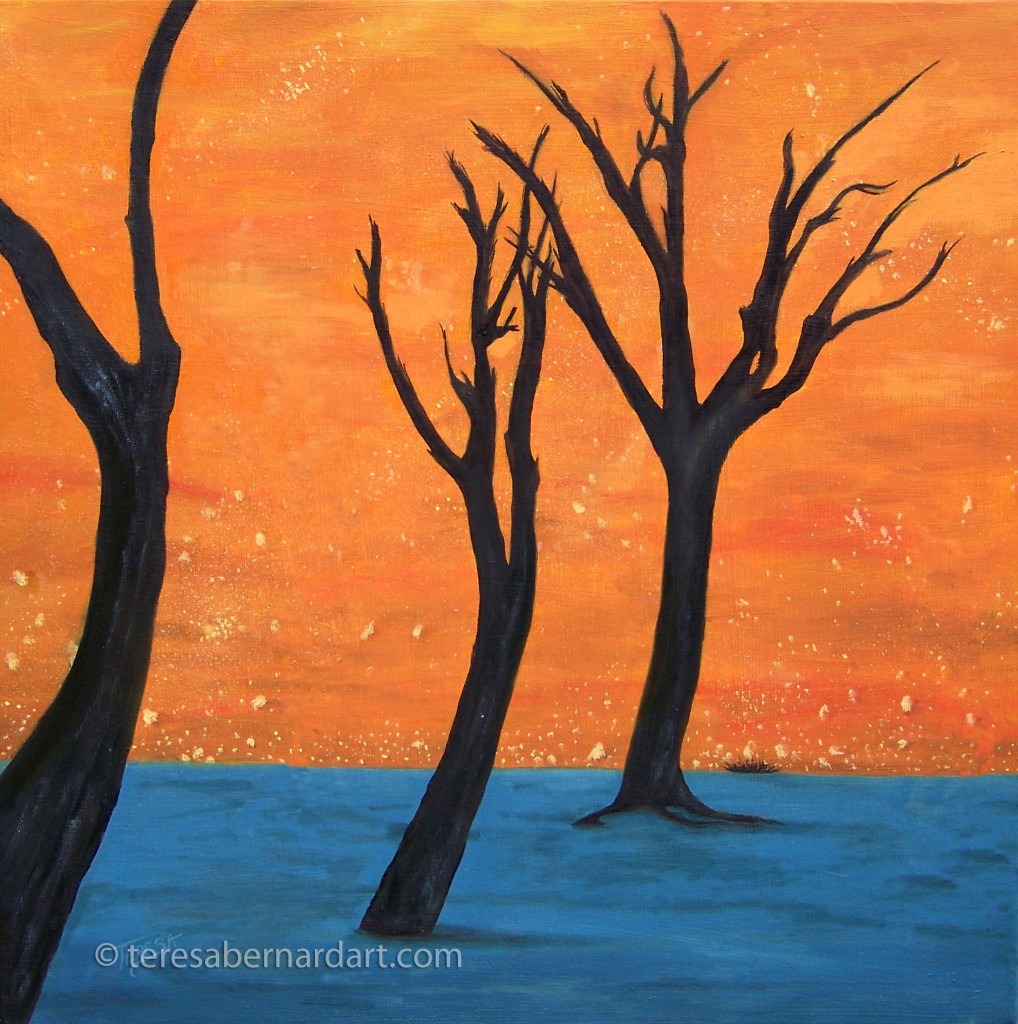 © Copyright 2011 – Present
Size: 24″ w x 24″ h
Support: Stretched canvas
Description: A  realistic depiction of the famous camelthorn or camel thorn trees located in the desert dunes of African Namib-Naukluft National Park. The painting will need to be framed before it is displayed. This art composition comes with an official Certificate of Authentication that is hand-signed by the artist.
---
Purchasing Information
$530
FREE shipping and handling within the U.S.A.
Contact us for international postage and handling.

All transactions are handled via PayPal, a safe and secure way to make your purchase.
---
Artist Comments:This painting was a fun one to do. At first it appears to be a bit surreal which is not the genre of art that I normally do. I'm a realist painter. This painting is actually a landscape and was painted from an actual photograph of the Namib-Naukluft National Park, Africa. It depicts camelthorn trees with a sand dune rising in the background. The sand dune is bathed in orange by the effects of a rising sun. The trees are in shadow from another nearby dune. Some believe these trees have been dead for hundreds of years and that their failure to decompose is because the desert is so arid.
For more information about Namib-Naukluft National Park in Africa visit their website.
---