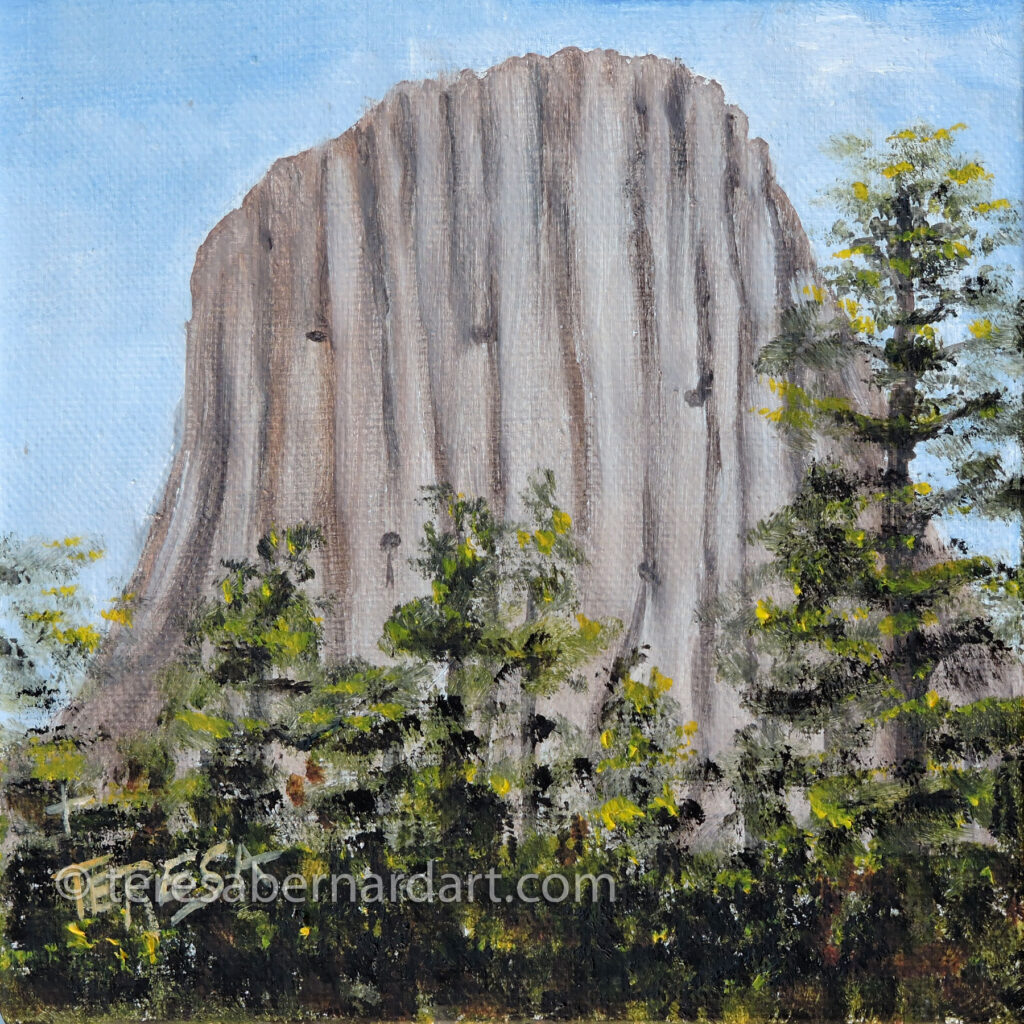 Size: 6″ w x 6″ h
Support: Gallery Wrap Stretched Canvas
Description: A miniature landscape painting of Devils Tower National Monument. This painting will not need to be framed as the painted image extends around the edges of the painting.
Authenticity Certified
This painting comes with an official Certificate of Authenticity. It is your guarantee the artwork you have purchased is a genuine Teresa Bernard Oil Painting.
Purchasing Information
$150
FREE shipping and handling within the U.S.A.
Contact us for international postage and handling.


All transactions are handled via PayPal, a safe and secure way to make your purchase.
Artist Comments
My husband and I visited Devils Tower National Monument in the summer of 2016. This place is a unique geological rock tower which rises above the grassy plains of northeast Wyoming. At the time we were vacationing in Rapid City, South Dakota and since the tower was within driving distance of our hotel, we simply could not pass up the opportunity to visit this "one-of-a-kind natural wonder."
Devils Tower could be seen from miles away as we made our approach to the national park. Upon arriving at our destination we drove through the 2.1 square mile park which surrounded the monument. We couldn't help but notice the tower as it was the centerpiece of the park. It looked like a giant granite tree stump with a flat summit and fluted sides.
Devils Tower stands more than 867 feet from its base to the summit and measures approximately 180 feet by 300 feet at the top and is about a mile in circumference at the base. Around the base of the tower is a 1.25-mile self-guided hiking trail that provided us with spectacular close-up views of the tower. There was another much wider 3-mile trail that also loops around the tower, but we didn't take that one. We spent a better part of the day there exploring and learning all we could about the tower before heading back to the hotel. All-in-all it was a wonderful experience that I would recommend to anyone.
Why "Devils Tower" and Not "Devil's Tower"?
Devils Tower was declared America's first official national monument by President Teddy Roosevelt in 1906. Originally it was called "Devil's Tower" with an apostrophe, however, somewhere along the way the apostrophe was dropped due to clerical error and was never corrected. To this day it is still called Devils Tower with no apostrophe.
Related post: The American Bison–Our National Animal
Have a question?
If you have a question about this painting, please contact us and we'll be happy to answer any of your questions.
Other Paintings Of Interest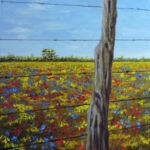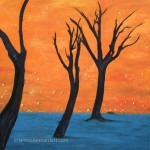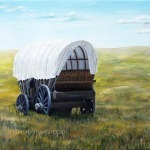 Teresa's Insider News
Be the first to know! Sign up here to be among the first to receive sneak peeks of recently completed paintings, new announcements and other updates at the art studio.
Teresa has an insider newsletter and it's FREE! This is her way of keeping her friends up to date by giving you sneak peeks of new paintings she completes, as well as other announcements before they are made public. Her newsletter is published every other month, so be sure to get on her mailing list. You don't want to miss a thing!
Thanks for looking!
Feel free to share this with your friends.
---
UPDATED: 01 February 2021