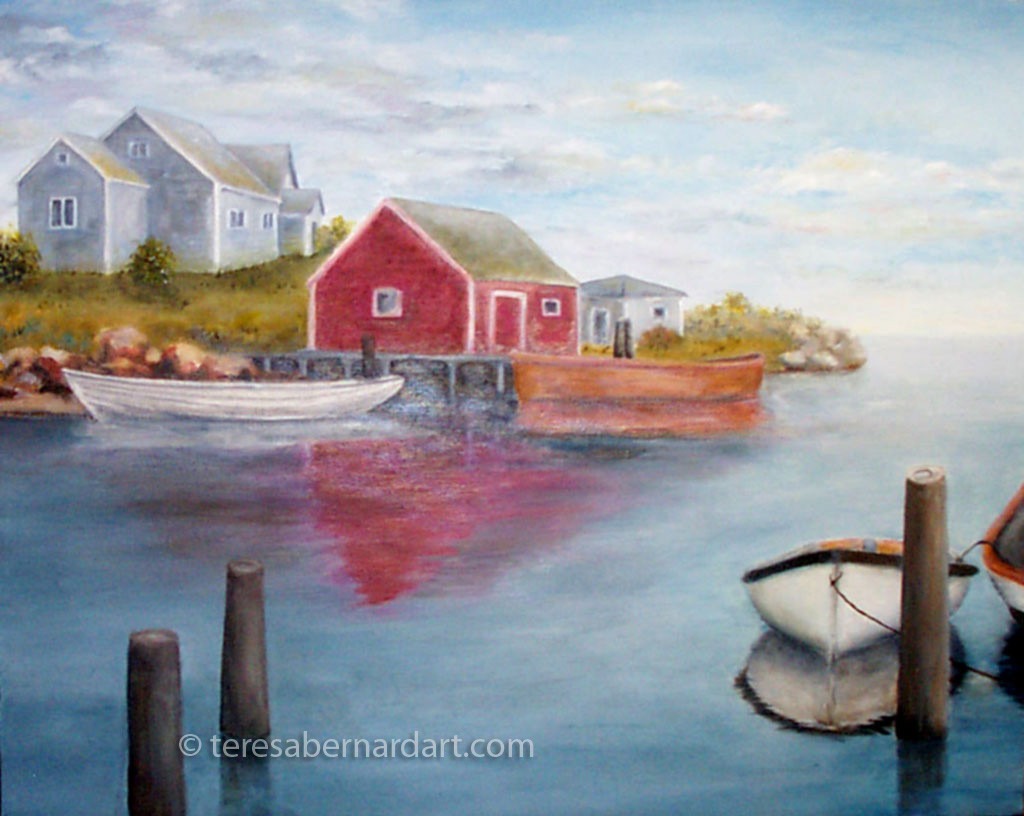 Size: 20″ x 16″
Support: Stretched canvas
Description: A marine painting of Peggy's Cove, a famous vacation spot in Nova Scotia. Hand-painted and signed by Teresa Bernard.
SOLD: This seaside painting was sold to a private art collector in Maine and is no longer available.
Artist Comments
This is one of my earlier paintings and of Peggy's Cove, Nova Scotia. This little fishing village surrounds a narrow ocean inlet which provides a safe haven for boats during the Atlantic's rough weather. It is one of the most popular tourist stops in Nova Scotia and is the most photographed location in Canada.
You can find out more about the Peggy's Cove Coastal Region at their website.
Other paintings by me of Peggy's Cove are: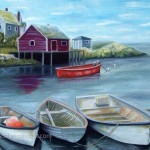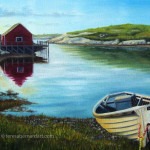 Have a question?
If you have a question about this painting, please contact us, and we'll be happy to answer any of your questions.
Teresa's Insider News
Be the first to know! Sign up here to be among the first to receive sneak peeks of recently completed paintings, new announcements, and other updates at the art studio.
Teresa has an insider newsletter, and it's FREE! This is her way of keeping her friends up to date by giving you sneak peeks of new paintings she completes, as well as other announcements before they are made public. Her newsletter is published every other month, so be sure to get on her mailing list. You don't want to miss a thing!
Your Feedback
♦ "I'm a family doctor in a small town in northern Maine. I really love all your paintings. I'm so taken with the Peggy's Cove painting – it's so lovely. I grew up in Newfoundland where all the houses were painted a bright color to offset the grey weather that could otherwise be depressing. The red house and the ocean remind me of home. The painting brings a smile to my face." — Janet B., Houlton ME
Thanks for looking!
Feel free to share this with your friends.
---