Gallery quality original oil paintings for sale of various flower varieties on small to large-sized stretched canvas or canvas panels. All flower paintings are hand-painted and signed by fine artist Teresa Bernard.
SHOP NOW! All paintings with flowers have been marked down. 
Click on the thumbnail for more information and to purchase.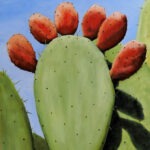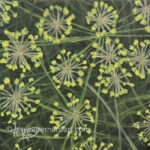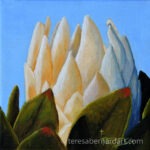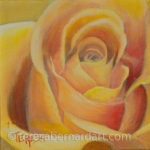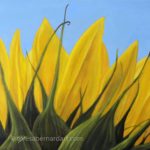 Authenticity Certified
All paintings come with an official Certificate of Authenticity. This is your guarantee the artwork you have purchased is a genuine Teresa Bernard Oil Painting.
To Purchase A Painting
All flower oil paintings for sale are hand-painted and signed by fine artist Teresa Bernard. If you would like to purchase one of the paintings above, click on the thumbnail image to navigate to the painting's more information page. By purchasing your work of art from this site, you are buying directly from Teresa Bernard.
All transactions are via PayPal. This provides customers with a safe and secure way to purchase their paintings online.
For more information, see policies.
Artist Comments
I enjoy painting close-up views of flower blossoms. This close-up perspective gives one a sense of looking at the blossom under magnification and is a great way to highlight the uniqueness of each flower in God's creation.
Art Commissions
Not Finding What You Are Looking For?
Teresa is also a commission artist and has painted for fellow art collectors and enthusiasts worldwide. If you have a special painting in mind you would like Teresa to paint for you, follow the link for more information on how to commission a painting. Or contact us for more information.
Have a question?
If you have a question about this painting, please contact us, and we'll be happy to answer any of your questions.
Teresa's Insider News
Be the first to know! Sign up here to be among the first to receive sneak peeks of recently completed paintings, new announcements, and other updates at the art studio.
Teresa has an insider newsletter, and it's FREE! This is her way of keeping her friends up to date by giving you sneak peeks of new paintings she completes, as well as other announcements before they are made public. Her newsletter is published every other month, so be sure to get on her mailing list. You don't want to miss a thing!
Thanks for looking!
Feel free to share this with your friends.
---