This painting depicts a mud-stucco house with bright blue window shutters. The composition is tightly cropped and focuses on a few elements.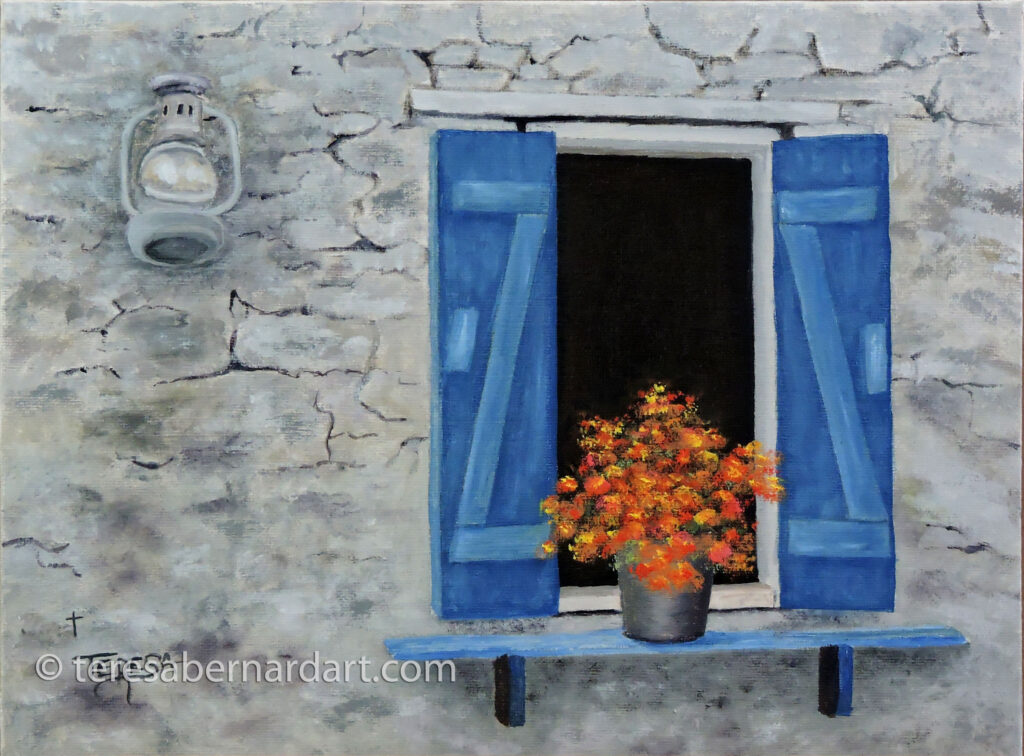 $180
FREE shipping and handling within the U.S.A.
Contact us for international postage and handling.
All transactions are via PayPal, a safe and secure way to make your purchase.
About this Painting with Blue Shutters
Title: Blue Shutters
Size: 12″ w x 9″ h
Support: Canvas Panel Board
Description: A tightly-cropped painting of a mud-stucco house with bright blue shutters and a potted plant with vibrant orange flowers sitting on the window ledge.  An antique lantern hangs off to the side of the window. The white and blue house in this painting is reminiscent of those found on the Greek Island of Karpathos.
Blue Shutters is hand-painted on a high-quality canvas panel board and then signed by Teresa Bernard, a visual artist. Before hanging, this artwork will need to be framed to give it a more finished appearance.

This painting comes with an official Certificate of Authenticity. More information here.
Artist Comments
I used a free photo from Pixabay.com as a reference for this painting. Pixabay is an online gallery of copyright-free images which can be downloaded and used without attribution. That website serves as a source of inspiration for me on occasion.
The photo I used for Blue Shutters was taken on the Greek isle of Karpathos. I made changes to the composition because I didn't want it to be an exact replica of the original photograph. See for yourself if my painting isn't better than the reference photo. Click here.
Have a question?
If you have a question about this painting, please contact us, and we'll be happy to answer any of your questions.
Other Similar Landscape Paintings of Interest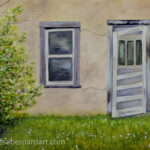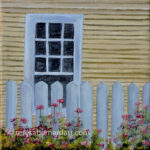 Teresa's Insider News
Teresa has an insider newsletter, and it's FREE!  Be the first to know! Sign up below to receive sneak peeks of recently completed paintings, new announcements, and other updates at the art studio.
Thanks for looking!
Feel free to share this with your friends.
---
UPDATED: 31 July 2022