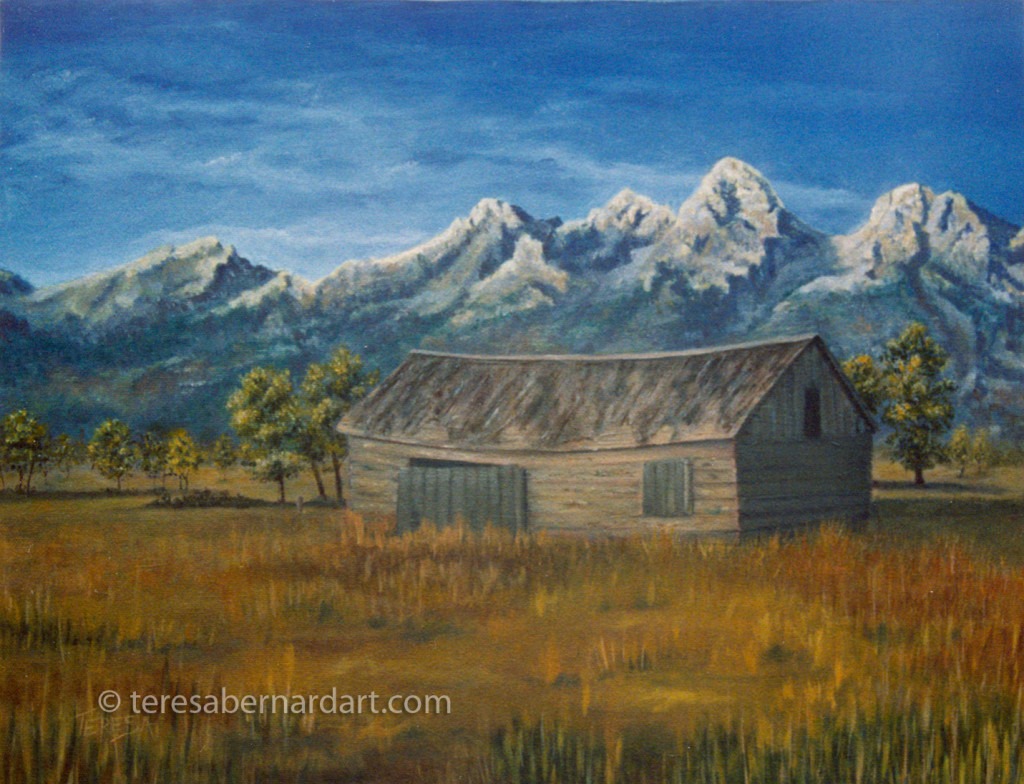 Size: 18″ x 14″
Support: Stretched canvas
Description: A landscape oil painting of The Grand Teton Mountains located in Wyoming, USA.
SOLD: This mountain painting was sold to a private art collector and is no longer available.
Customer Feedback
"Teresa, I received the painting in good order. Very nice and a good gift. Thank you and Merry Christmas!" — B. Kuller, Rockford IL
Artist Comments
The Grand Teton Mountains is one of the most beautiful mountain ranges in the U.S. Located in northwestern Wyoming, this mountain range is the central feature of Grand Teton National Park. Several years ago, I had the opportunity to visit this park and was awed by the stunning mountain scenery.
For more information, visit the Grand Teton National Park website.
Have a question?
If you have a question about this painting, please contact us, and we'll be happy to answer any of your questions.
Teresa's Insider News
Be the first to know! Sign up here to be among the first to receive sneak peeks of recently completed paintings, new announcements, and other updates at the art studio.
Teresa has an insider newsletter, and it's FREE! This is her way of keeping her friends up to date by giving you sneak peeks of new paintings she completes, as well as other announcements before they are made public. Her newsletter is published every other month, so be sure to get on her mailing list. You don't want to miss a thing!
Thanks for looking!
Feel free to share this with your friends.
---