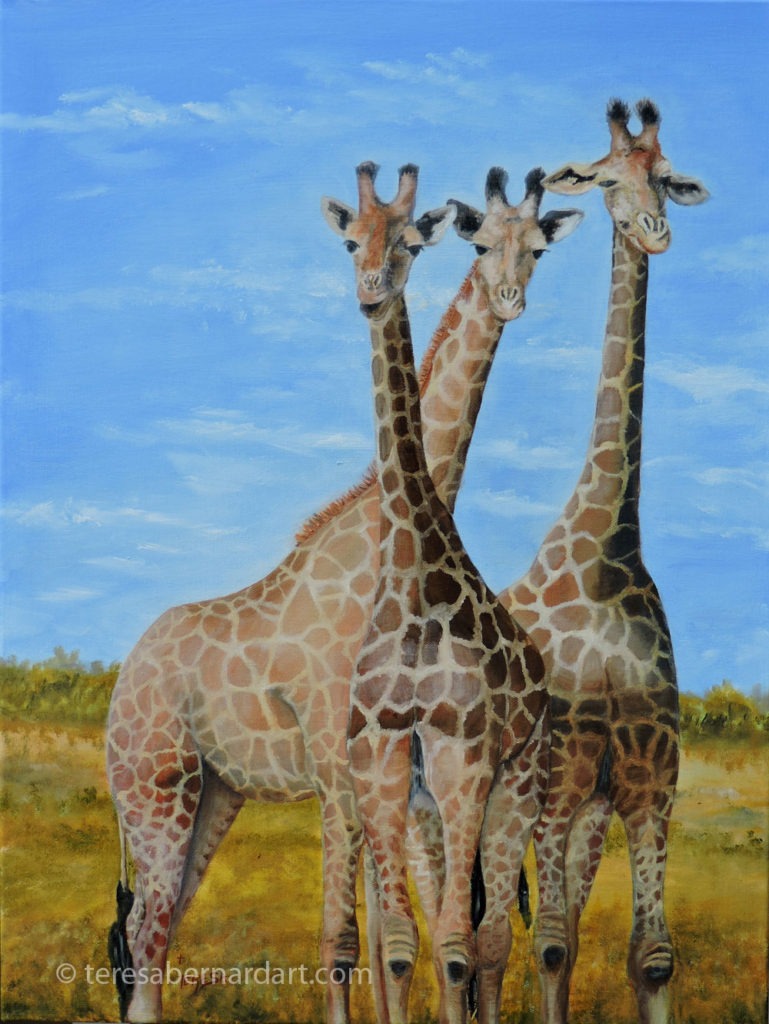 © Copyright 2019 – Present
Size: 18″ x 24″
Support: Gallery Wrap Stretched Canvas
Description: A realistic wild animal painting of three African giraffes.
---
Artist Comments: This painting was commission painting I was asked to paint for an art collector. It became part of his private Africa art collection and is one of five paintings I was commissioned by this collector to do.
The links below will take you to the other paintings that are part of this commissioned group.
Other paintings of Africa that I've created are found in my blog article called Adventures In Africa Collection.
---
Teresa creates works of art for fellow art lovers all over the world. Follow this link to find out how to commission a painting of your own. Or contact us for more information.
---
UPDATED: 27 January 2020
Please share this post on: