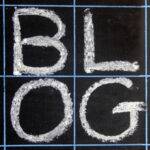 An index of my artist blog.
Developing An Artistic Style of Your Own
DIY Storage for Fine Art Paintings
Magnificence of Texas Sunsets, The
Southwest Paintings NOT By Teresa Bernard
Sunset Paintings, Why I Love Them
Feedback From You
I receive feedback from all over the world that you might want to see. It arrives in my inbox from admirers of my art, gallery owners, art teachers, students of the arts, and those who aspire to become an artist someday. Read what they have to say.
Feedback From Satisfied Customers
Feedback From Art Teachers and Art Students
Feedback From Fellow Artists and Art Galleries
Feedback From Around The World
Have a question?
If you have a question about this blog index, please contact us, and we'll be happy to answer any of your questions.
Teresa's Insider News
Teresa has an insider newsletter, and it's FREE!  Be the first to know! Sign up below to receive sneak peeks of recently completed paintings, new announcements, and other updates at the art studio.
Other Art Indexes of Interest
My Artist Blog Index — You are here.
Index of Art Articles, Lessons, and Quizzes
Thanks for reading this!
Feel free to share this with your friends.
---
Updated: 30 June 2022