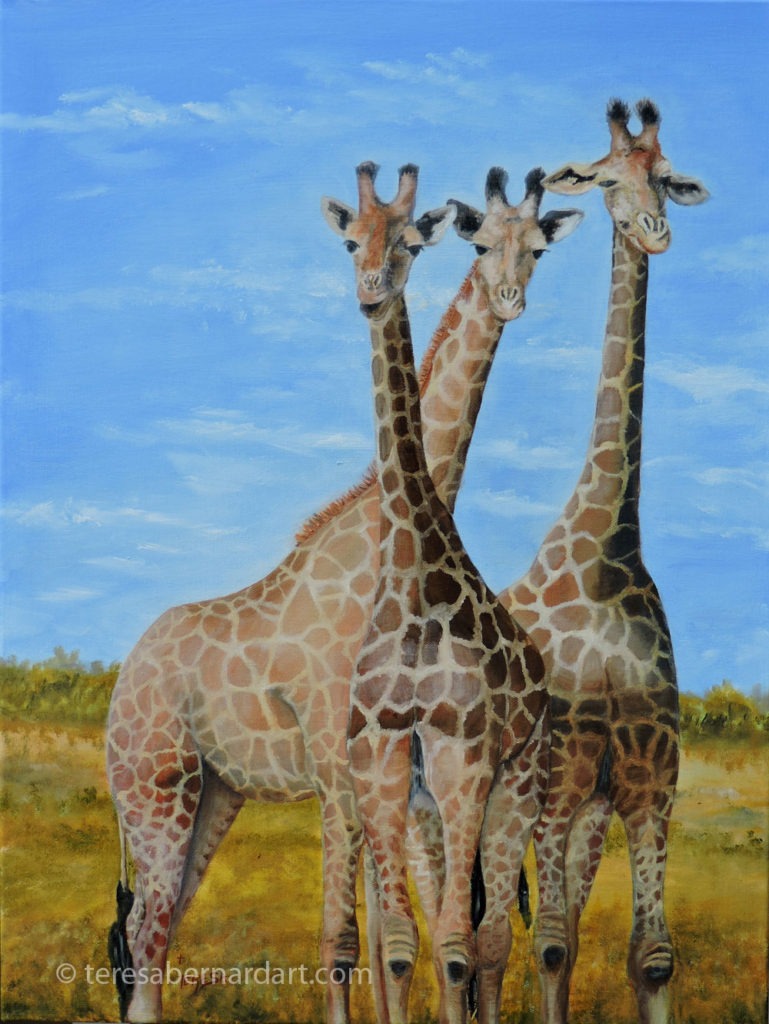 Title: African Wildlife — Three Giraffes
Size: 18″ w x 24″ h
Support: Gallery Wrap Stretched Canvas
Description: A realistic composition of three wild African giraffes on the open planes of the Serengeti. Hand-painted and signed by Teresa Bernard.
SOLD: This painting was a commissioned work and has been sold.
Customer Feedback
Hi Teresa, we received the paintings. They're beautiful! Thank you very much. Our eldest will love the giraffes. — G. Callan, San Diego CA
Artist Comments
African Wildlife — Three Giraffes is one of several paintings I was commissioned to do for an art collector. My customer wanted to present this particular painting to his adult daughter as a Christmas gift since she loves giraffes.
I found this painting to be a challenging one since I had never painted giraffes before. I gave it a lot of thought as to how I would approach it before putting paintbrush to canvas. It required studying giraffes from all different angles paying special attention to their spots if you want to call them spots, that is. They are more like splotches. I observed that no two giraffes are identical in their "spots." I also paid attention to the color of their splotches. I wanted each giraffe to be distinct from the others even tho they are similar in color.
After the painting was finished and delivered to my client's residence, he contacted me letting me know how much his daughter loved the painting.
Other Paintings in This Series
This is one of five African-themed paintings that this art collector commissioned from me. The links below will take you to the other paintings that are part of this commissioned group.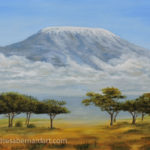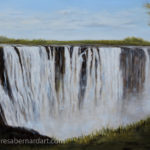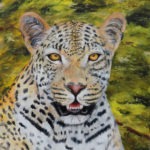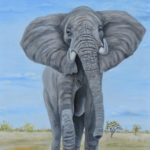 Have a question?
If you have a question about this painting, please contact us, and we'll be happy to answer any of your questions.
Teresa's Insider News
Be the first to know! Sign up here to be among the first to receive sneak peeks of recently completed paintings, new announcements, and other updates at the art studio.
Teresa has an insider newsletter, and it's FREE! This is her way of keeping her friends up to date by giving you sneak peeks of new paintings she completes, as well as other announcements before they are made public. Her newsletter is published every other month, so be sure to get on her mailing list. You don't want to miss a thing!
Thanks for looking!
Feel free to share this with your friends.
---
UPDATED: 28 January 2020