Enjoy this page? Please share it on: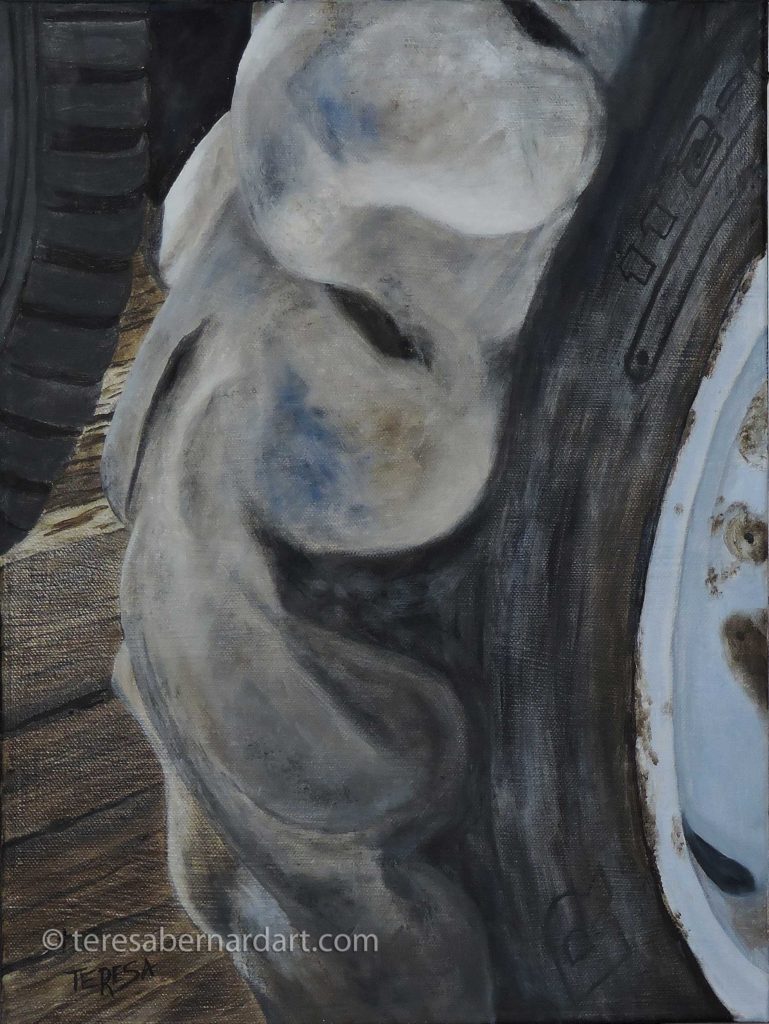 Size: 12″ w x 16″ h
Support: Gallery wrap stretched canvas
Description: A closeup representation of a tractor tire, a common farm object. This painting will not need a frame as the painted composition extends around the edges of the canvas.
Authenticity Certified
This painting comes with an official Certificate of Authenticity. It is your guarantee the artwork you have purchased is a genuine Teresa Bernard Oil Painting.
Purchasing Information
$330
FREE shipping and handling within the U.S.A.
Contact us for international postage and handling.

All transactions are handled via PayPal, a safe and secure way to make your purchase.
Artist Comments
This oil painting was an interesting one to do. What I like most about it is all of the different textures present in it — the wood, the rubber, and even the rusty metal rim. It was a enjoyable challenge painting all those textures and getting them just right. In addition, there are the warm colors that contrast against the cool ones. There are so many neat things happening in this painting it was just a fun one to paint!
I believe an artist's environment has a huge influence on the type of art they create — I know it does me. I can always find some interesting objects to paint here on our small Texas ranch, however, I don't limit myself, I do paint other locations too. When we go on vacation I always take my camera with me to capture as much as I can in photos that will be used someday as reference material for future paintings.
This painting would be the perfect art piece for the man cave especially if you love farm tractors or even cars. I can imagine no one would have ever thought a tractor tire would be the focal point for a painting, but it isn't the only farm equipment I've painted. A few years back I did a painting of some horse tack too. Check out Barn Door with Horse Tack.
Still Life with Tractor Tire reminds me of another panting I did several years ago. It also has a lot of texture. It is called Still Life with Boat Fenders.
Have a question?
If you have a question about this painting, please contact us and we'll be happy to answer any of your questions.
Other Paintings Also Viewed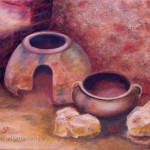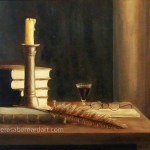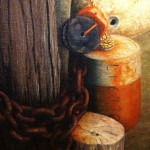 Thanks for looking!
Feel free to share this with your friends.
---
Enjoy this page? Please share it on: