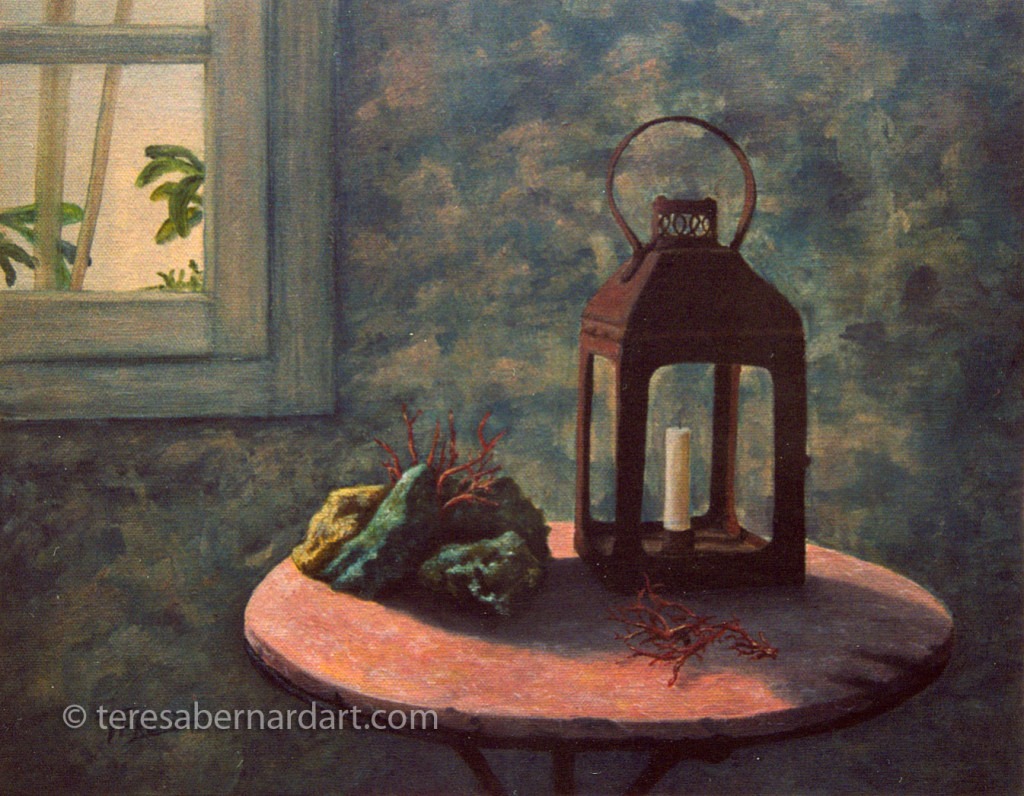 Size: 14″ w x 11″ h
Support: Traditional-style Stretched Canvas
Description: A nautical-themed still life painting consisting of coral and lantern. The turquoise and tangerine coral sit in front of a rustic lantern with a white candle on a round pink marble table. In the background is a nondescript wallpaper with splashes of teal and tan colors and a window that lets in a strong light shining in on the table setting. The painting is signed by oil painting artist Teresa Bernard.
Still Life with Coral and Lantern is hand-painted on a traditional-style stretched canvas. Its sides are raw and unpainted. This painting will need to be framed to give it that finished look before it is put on view.
Artist Comments
Artists will often use reference photos to compose their paintings. Sometimes they will create their composition from only one photo, and other times several photos are used. There's nothing wrong with painting from photographs; artists do it all the time.
Still Life with Coral and Lantern combines several such reference photographs that depicted the nautical elements I wanted to portray in my artwork. One of those elements was coral. Coral can be in so many different shapes, sizes, and colors. Although, pinks and reds are the most common colors. They are tiny sea creatures that live in the ocean in large colonies that look like plants. They will live all of their adult lives in one place and prefer the places where the water is warmer. When they die, their skeletons form a hard stony substance, also called coral. Large deposits of coral often accumulate to form reefs or islands.
I had never used coral in a painting before, so as I considered painting a still life with a nautical theme, I felt it would be interesting to include some coral in this one. I'm happy with how it turned out, and I especially like the nautical lantern to finish out this marine-themed still life.
Purchasing Information
NEW LOWER PRICE!
$150
was $300
FREE shipping and handling within the U.S.A.
Contact us for international postage and handling.
By purchasing your painting from this site, you are buying directly from Teresa Bernard. All transactions are via PayPal, a safe and secure way to make your purchase.
Authenticity Certified
This painting comes with an official Certificate of Authenticity. It is your guarantee the artwork you have purchased is a genuine Teresa Bernard Oil Painting.
Have a question?
If you have a question about this painting, please contact us, and we'll be happy to answer any of your questions.
Other Paintings Of Interest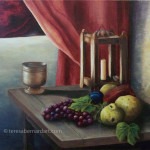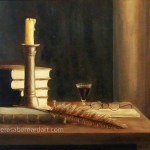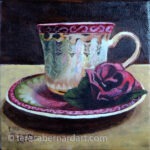 Teresa's Insider News
Be the first to know! Sign up here to be among the first to receive sneak peeks of recently completed paintings, new announcements, and other updates at the art studio.
Teresa has an insider newsletter, and it's FREE! This is her way of keeping her friends up to date by giving you sneak peeks of new paintings she completes, as well as other announcements before they are made public. Her newsletter is published every other month, so be sure to get on her mailing list. You don't want to miss a thing!
Thanks for looking!
Feel free to share this with your friends.
---