Enjoy this page? Please share it on: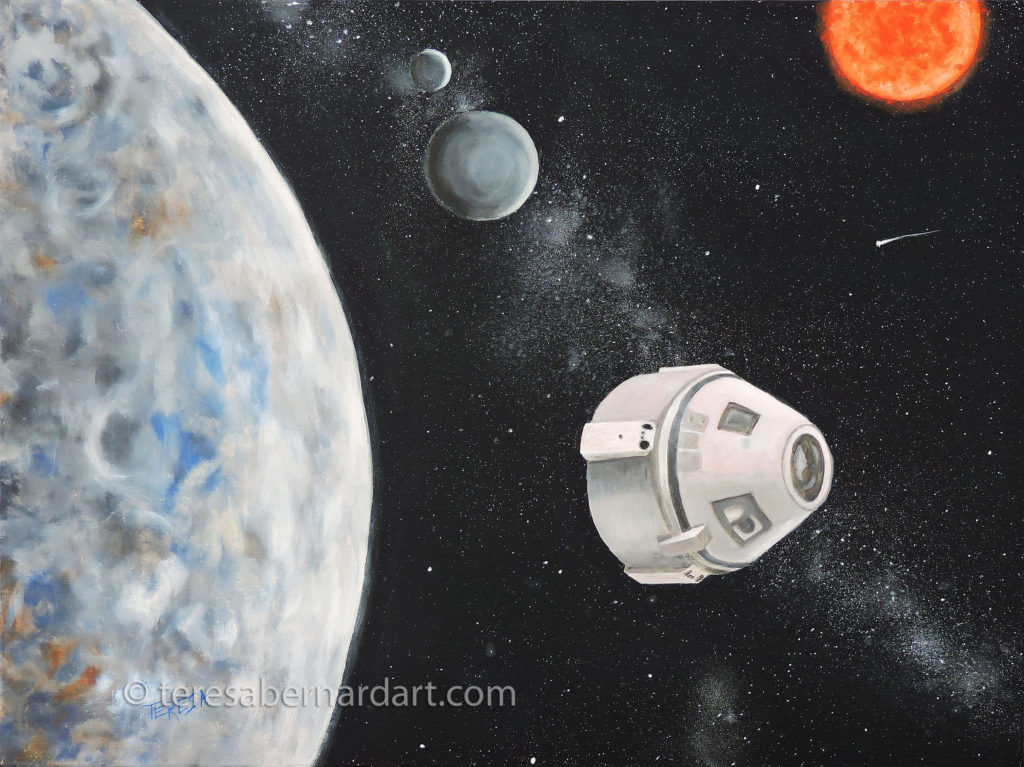 Size: 24″ w x 18″ h
Support: Gallery wrap stretched canvas
Description: An original composition oil painting depicting outer space travel… the next frontier. This painting does not require framing as it is composed on gallery wrap canvas which allows the artist to paint around the edges of the painting.
Authenticity Certified
This painting comes with an official Certificate of Authenticity. It is your guarantee the artwork you have purchased is a genuine Teresa Bernard Oil Painting.
Purchasing Information
$470
FREE shipping and handling within the U.S.A.
Contact us for international postage and handling.

All transactions are handled via PayPal, a safe and secure way to make your purchase.
Artist Comments
I love great sci-fi movies like Star Trek, Star Gate, and Star Wars; just about any story where space travel is involved. In fact, I think I should have grown up to be an astronaut instead of an artist…. well maybe. The bottom line is, I absolutely love adventure and to me traveling through the far reaches of outer space would be the ultimate in adventure.  It was only natural that I create a painting with the subject of space travel.

In addition to loving the idea of space travel, I am very interested in our national space program. I'm amazed at the many modern inventions we take for granted that has been made possible because of space technology. Inventions like long-distance telecommunications, water filters, invisible braces, scratch-resistant lenses used in our eyeglasses, and even memory foam used to make our mattresses. Also solar energy and the insulation used in our attics and walls, as well as, portable cordless vacuums, workout equipment, and CatScans. Even smoke detectors, cordless tools, and artificial limbs, to name just a few. Indeed space exploration has created new markets and new technologies that have spurred economic growth and enriched our lives in many ways.
Check out this website for a list of those inventions.
Have a question?
If you have a question about this painting, please contact us and we'll be happy to answer any of your questions.
Other Paintings Of Interest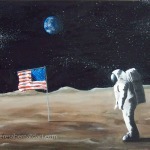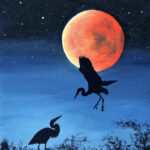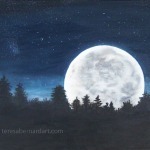 Thanks for looking!
Feel free to share this with your friends.
---
Enjoy this page? Please share it on: