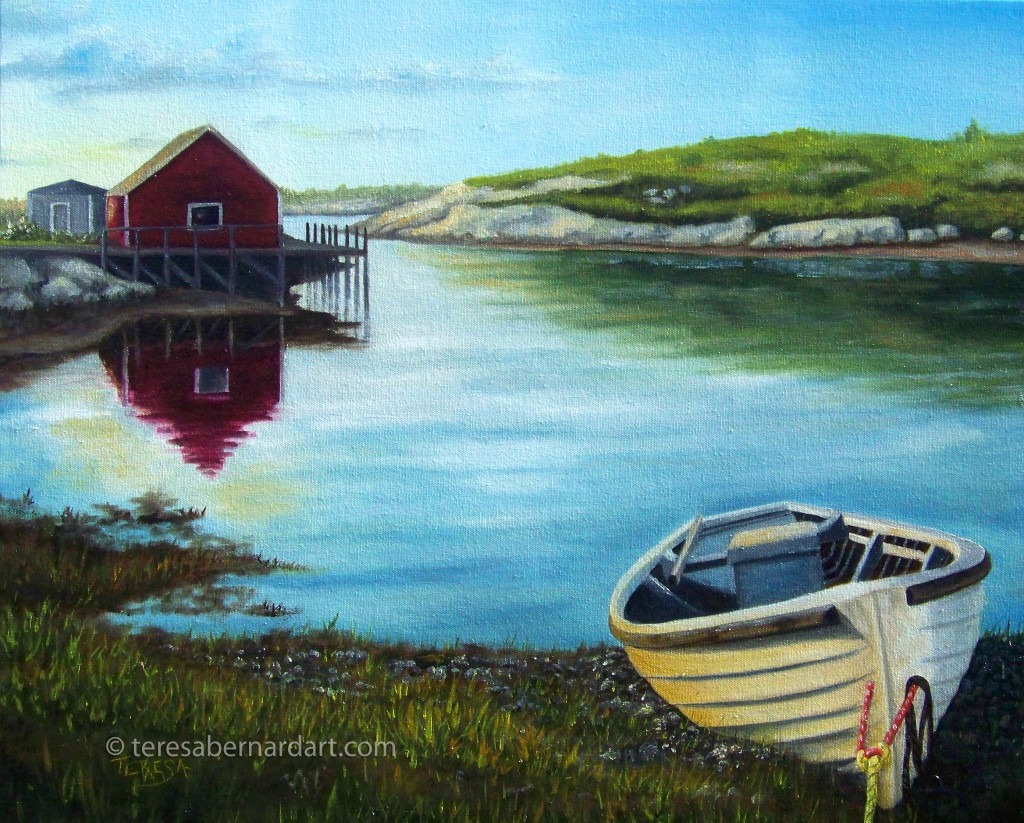 Size: 20″ x 18″
Support: Tradition-Style Stretched canvas
Description: A marine painting featuring a famous tourist attraction known as Peggy's Cove. Hand-painted and signed by Teresa Bernard.
Return to Peggy's Cove painting is composed on a traditional-style stretched canvas. Its sides are raw and unpainted. This painting will need to be framed to give it that finished look before it is put on view.
SOLD: Return to Peggy's Cove painting was created as a commission for an art collector who resides in Mississippi.
Artist Comments
Return to Peggy's Cove is one of two commission paintings I did for an art collector in Mississippi. This particular art buyer saw a previous painting I had done of this beautiful cove and contacted me to do two similar paintings for her. (The other painting is titled "Peggy's Cove Revisited" and is shown below.) Peggy's Cove is a favorite place for my client and it held many memories for her.
About Peggy's Cove
Peggy's Cove is a bay located on the coast of Nova Scotia, Canada, and is one of the most photographed fishing villages in the world. This village was declared a National Historic Site of Canada in 1987 and is a popular tourist destination today.
Other paintings by me of Peggy's Cove are: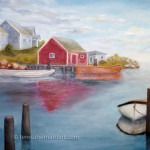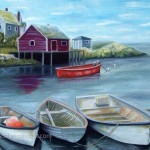 Thanks for looking!
Feel free to share this with your friends.
---