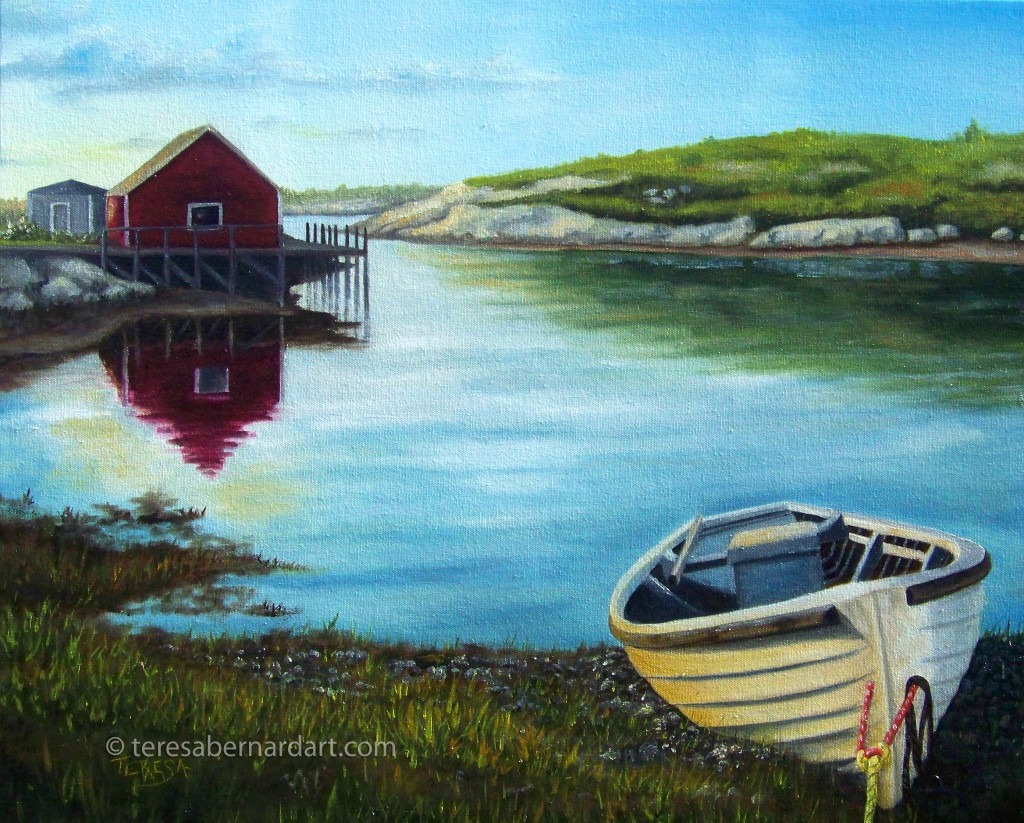 © Copyright 2009 – Present
Size: 20″ x 18″
Support: Stretched canvas
Description: A marine painting featuring the famous Nova Scotia cove known as Peggy's Cove. This painting is a commission and has sold. If you desire something similar, Teresa Bernard does commissions. Visit How To Commission A Painting for more information.
Artist Comments: This painting is the second of two commissions I did for an art collector. This particular art collector saw a previous painting I had done called "Peggy's Cove" and contracted me to do two more paintings of the same subject for her. Peggy's Cove, Nova Scotia is a favorite place that holds many memories for her. The other painting is called "Peggy's Cove Revisited." This painting is part of the Peggy's Cove Series.
Note: This painting sold to a private art collector in Mississippi.
For more information on how to commission a painting select Art Commissions Info.
---